Nurse Practitioner Alana Goo-Frazier '02 Featured in Hawaiian Newspaper
August 1, 2017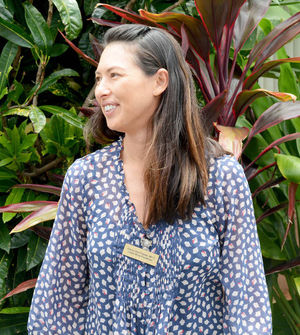 Alana Goo-Frazier, a family nurse practitioner and outrigger paddling enthusiast, says of her work and pastime, "I think it's helping me, my identity as a person. Professionally and personally, it's all coming together." The 2002 DePauw University graduate is profiled in the Garden Island of Kauaʻi, the Hawaiian island where she lives and works. (photo: Nick Celario/Garden Island)
"I enjoy an active lifestyle, especially since I promote it to my patients," she tells the newspaper. "It's something that's important to me."
The article notes that she majored in Asian studies at DePauw, and went on to earn a master's degree from the University of Hawaii at Manoa. She works at Kapaa Family Physicians.
"Advanced practice RNs, we're trained beyond the registered nurse pool," Goo-Frazier said. "My track as an advanced nurse practitioner basically trains us to assess, diagnose and treat people in a clinical setting or in a specialty. Mine is a general practice."
Read more here.
Back