Newspaper Notes Book by Chuck McConnell '61, Conquer Your Yips
August 2, 2017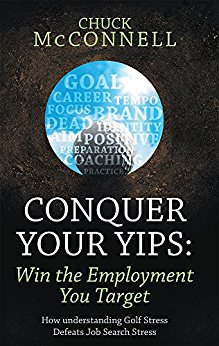 "The suggestions in this book will help you stand out from the competition through four steps that will build your own 'Unique Brand Equity'," notes a review of Conquer Your Yips: Win the Employment You Target by 1961 DePauw University graduate Chuck McConnell. Vicky Coiner of Virginia's Newport News Daily Press writes, "You will learn how to accentuate your competencies to meet or exceed specific job requirements. You will learn how to write a cover letter specific to each job to which you apply and learn how to prepare for a job interview, including how to avoid the physical 'yips' such as fidgeting and face touching."
A synopsis of McConnell's book, which is published by Archway/Simon & Schuster, notes, "If you're actively looking for work or seeking to make a change, you know it can be quite stressful -- it's similar to the uncomfortable feeling, or 'yips,' that most golfers experience on the course. Amateur golfer Chuck McConnell, with twenty years in career services and job transition, compares these two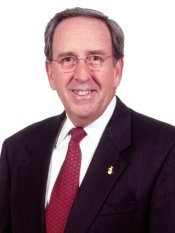 stresses to help job hunters, golfers and non-golfers alike, (allowing them to) improve their perspectives while locating and securing great jobs."
The past president and chief operating officer of Stewart, Cooper, & Coon, a career management firm, Charles W. McConnell was an economics major at DePauw, earned an M.B.A. from Northwestern University, and is a Vietnam veteran.
Access the review at the newspaper's website. Learn more, and order the book, at the publisher's website or Amazon.com.
Back