Cardiologist Vijay Rao '96 Elected a Fellow of the Heart Failure Society of America
August 3, 2017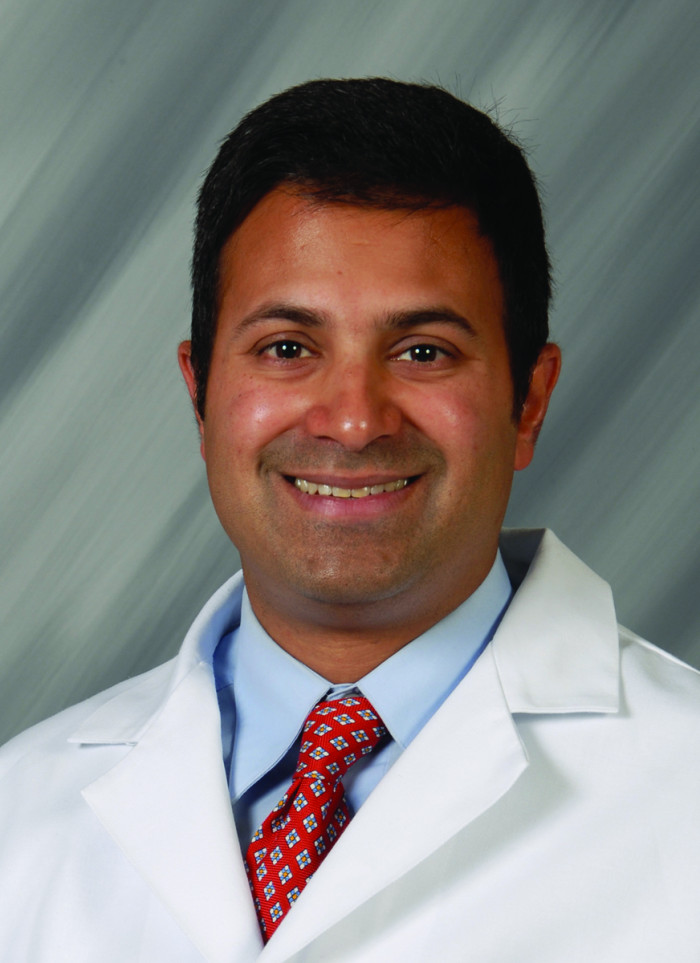 Vijay U. Rao, M.D.,a 1996 graduate of DePauw University, has been elected a Fellow of the Heart Failure Society of America (HFSA), becoming the first and only cardiologist to receive such recognition in Indiana.
"The Fellowship designation is based on outstanding credentials, achievements, and contributions to heart failure clinical practice, research, publications, and educational expertise," notes an announcement. "HFSA promotes research related to all aspects of heart failure and provides a forum for presentation of basic, clinical and population-based research."
A member of Franciscan Physician Network Indiana Heart Physicians (IHP), Dr. Rao practices at Franciscan Health's Indianapolis hospital and also sees patients at clinics in Greensburg and Greencastle. He is board-certified in internal medicine, cardiovascular disease, echocardiography, nuclear cardiology, and advanced heart failure and transplant cardiology.
A biology major at DePauw, Rao earned his medical degree at Medical University of South Carolina in Charleston. He completed an internal medicine residency
at Duke University Medical Center and later completed fellowships in cardiology and echocardiography at the University of California - San Francisco, where he also was a clinical instructor in cardiology. Dr. Rao also has a Ph.D. in molecular and cellular biology and pathobiology from the University of South Carolina.
A Diplomate of the American Board of Internal Medicine, Fellow of the American College of Cardiology and Fellow of the American Society of Echocardiography, Rao is widely published in professional journals and continues to perform cutting-edge research as the director of cardiovascular research at Franciscan Health Indianapolis.
Read more here.
Back