Coach Bill Lynch Greets 50 New Football Recruits
August 17, 2017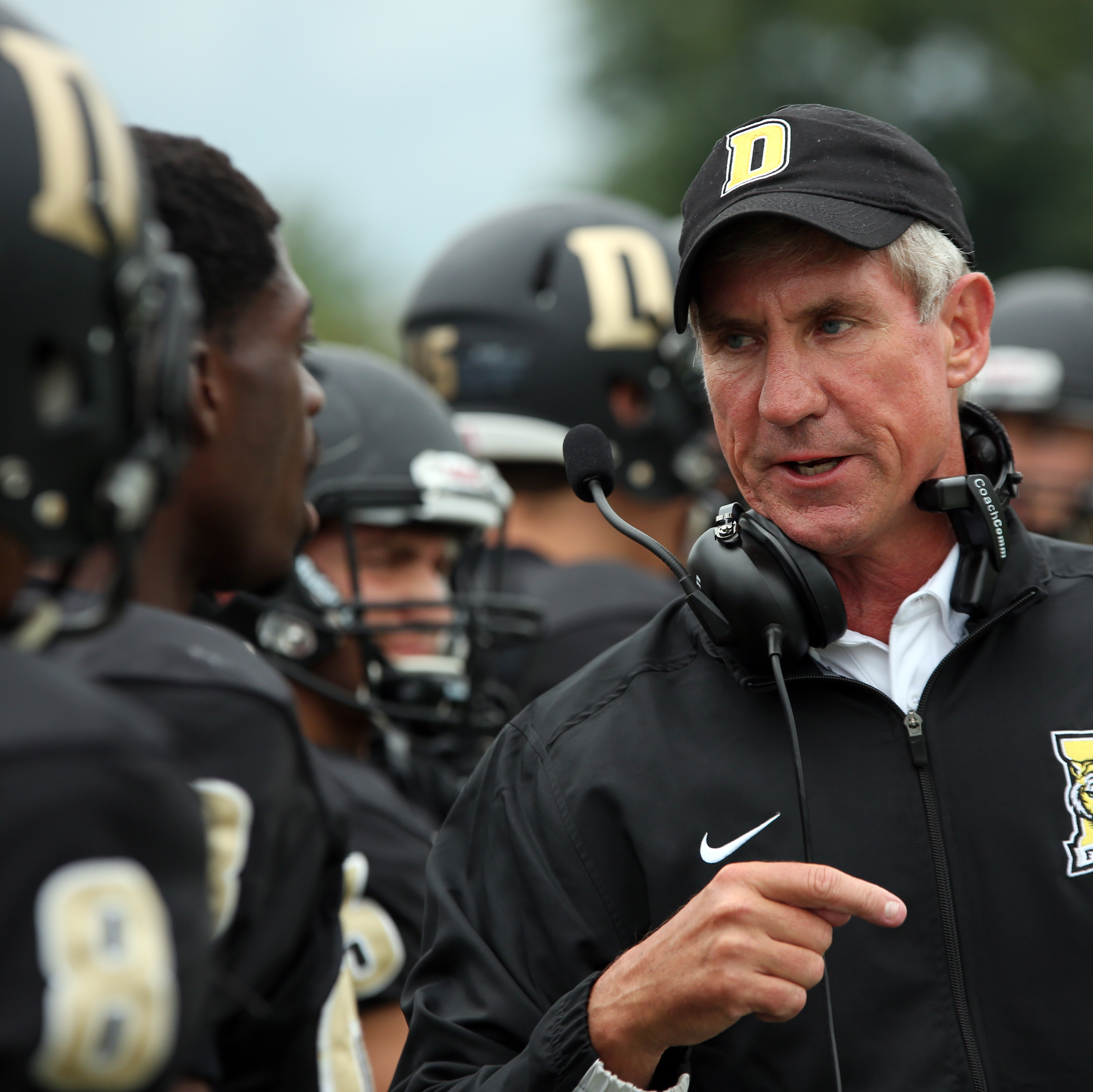 As DePauw University's football team prepares for the 2017 season, head coach Bill Lynch "likes his incoming class of 50 recruits, and expects to start with a roster of about 130 players," writes Joey Bennett in Greencastle's Banner-Graphic.
Coming off an 8-2 campaign last season, which included a thrilling Monon Bell victory, "the Tigers have their eyes set on winning the North Coast Athletic Conference championship and earning a spot in the NCAA Division III playoffs."
"We're looking forward to getting going," Lynch told the newspaper before his players reported last weekend. "We have the makings of a good football team, but we do have some people to replace."
Bennett notes, "At the top of that list is four-year quarterback Matt Hunt ... Looking to step up are senior Jake Lasky of Lafayette Harrison and junior Matt Labus of Guerin Catholic."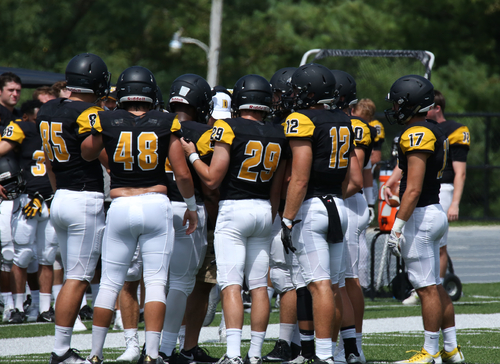 "They are both really good football players," Lynch says. "We have some other young guys behind them who will be competitive." He adds, "Hopefully our program is to the point where it's 'next man up' and we can replace the people we lose. You never know when you're going to be surprised with some freshmen, but we have juniors and seniors who are ready to fill in."
Access the complete article at the newspaper's website.
The Tigers open their season September 9 at Mount St. Joseph. Get the latest information at the team's official web page.
Back