Prof. Derek Ford Returns from Trip to North Korea
August 17, 2017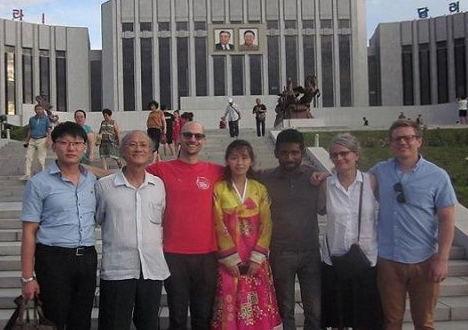 "While Donald Trump threatened 'fire and fury' against the Democratic People's Republic of Korea last week, a group of people from the U.S. toured the country in what is to be the last civilian tour before the travel ban goes into effect in late August," reports teleSUR. The story adds, "Derek Ford, assistant professor at DePauw University and organizer for the latest Korea Peace Tour, said that 'both of our delegations were received very hospitably from the second we arrived in Beijing and interacted with workers at Air Koryo.'" (photo at right by Bradley Blankenship)
The story says that Ford was part of a tour organized by the ANSWER (Act Now to Stop War and End Racism) Coalition. The group's week-long visit ended Sunday.
"While the U.S. press was buzzing about a possible nuclear standoff between the United States and the DPRK, Ford described a disjointed experience. 'When we heard about the remarks, we were on a river in Pyongyang and watching a young couple get married on a boat that was speeding by; there was such a disconnect,' Ford said, 'it seems that people [are] very confident in their military's developments and their ability to deter direct U.S. attacks.'"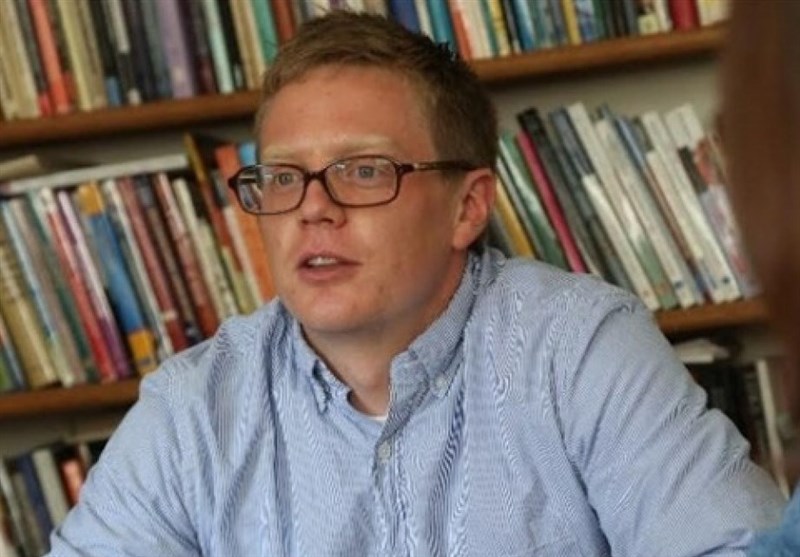 Read more here.
teleSUR is a multi-state funded, pan–Latin American terrestrial and satellite television network sponsored by the governments of Venezuela, Cuba, Ecuador, Nicaragua, Uruguay, and Bolivia that is headquartered in Caracas, Venezuela.
Derek R. Ford, assistant professor of education studies at DePauw, is the author of Education and the Production of Space: Political Pedagogy, Geography, and Urban Revolution and Communist Study: Education for the Commons in Studies in Philosophy and Education.
Source: teleSUR
Back