Malala Yousafzai Among "20 Big-Name Celebrities You Can See in Indiana This Fall": Indy Star
August 26, 2017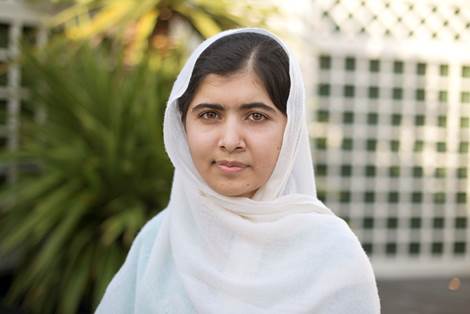 An Indianapolis Star listing of "20 big-name celebrities you can see in Indiana this fall" starts with the September 4 visit to DePauw University by Malala Yousafzai.
"The youngest recipient of the Nobel Peace Prize at age 17 in 2014, Yousafzai was attacked by the Taliban for her outspoken advocacy for education," writes David Lindquist. "After recovering from being shot in the head and neck, Yousafzai co-wrote the book "I Am Malala" and launched the Malala Fund -- which supports her mission of educating girls."
The newspaper points out that the Labor Day Ubben Lecture at DePauw will begin at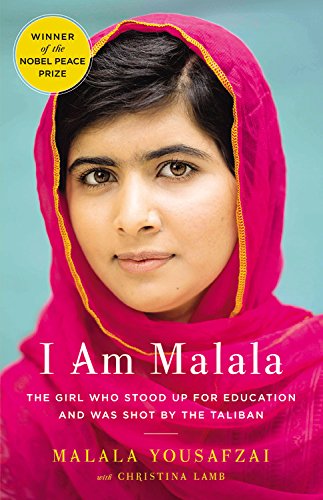 7:30 p.m. in Neal Fieldhouse, 702 S. College Ave., and that admission is free (tickets are not being distributed; seating will general admission).
Other notable fall visitors to Indiana include U2, John Cleese, and Katy Perry.
Access the article at IndyStar.com.
Information on submitting a question for Malala was posted yesterday. Also available is information on doors and protocol for the upcoming event, as well as the original announcement from June.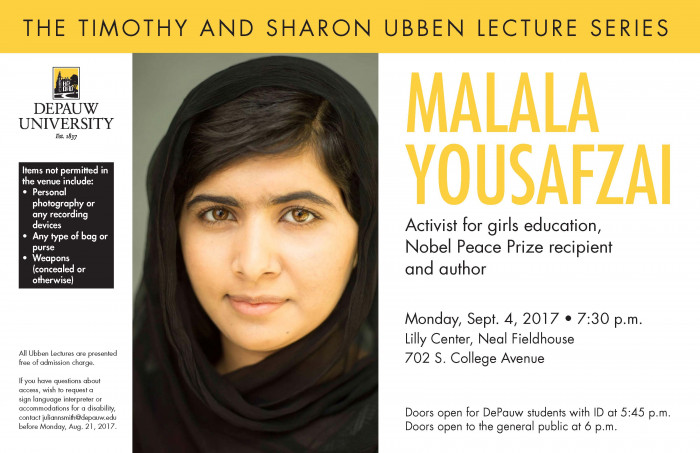 Source: Indianapolis Star
Back