Emily Kaufmann '15 Joins Indy's WISH-TV as News Producer
August 30, 2017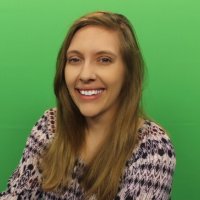 Emily Kaufmann, a 2015 graduate of DePauw University, has joined WISH-TV in Indianapolis as a news producer. She comes from WLNS in Lansing, Michigan, where she had produced newscasts since September 2015.
Kaufmann was a history major and media studies minor at DePauw, where she served as a director of student radio station WGRE.
Visit the Indy TV station's website.
Back