President Mark McCoy Issues Statement in Support of DACA
September 5, 2017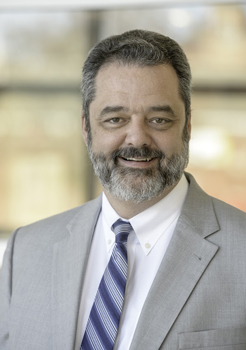 The following email was sent today to students, faculty and staff from DePauw University President D. Mark McCoy:
"DePauw University expresses its profound disappointment in the decision to rescind the Deferred Action for Childhood Arrivals Program and reaffirms its commitment to stand with and for all of its students, especially those with DACA status. We will continue our efforts to work with our elected leaders, on both sides of the aisle, to pass legislation protecting these students. We support the sentiments expressed by members of both parties including Speaker Ryan and Senators Durbin, Graham and Hatch in support of DACA. We are encouraged by the bipartisan proposal of the Bridge Act.
DePauw University's motto states that 'the college is the splendor and light of the common good.' We hold fast to that motto and to our values of respect, diversity, inclusion, and trust. We stand with all of our students in solidarity in our commitment to a transformational education. We join the National Association of Independent College and Universities in urging all concerned citizens to contact their elected officials in support of DACA; we join with the business leaders that have called upon the continuance of DACA; we join the Association of American Colleges and Universities in their 'abiding commitment to the values of diversity, inclusion and equity as critical to the wellbeing of our democratic culture and as the cornerstones of excellence in liberal education.'
We believe that this is our opportunity to reaffirm the founding principles of the United States of America."
Back