Houston Public Media's Dave Fehling '82 Finds Creative Ways to Enhance Coverage of Hurricane Harvey
September 6, 2017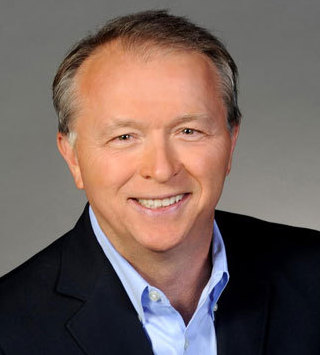 "Dave Fehling found an unfamiliar scene when he arrived at Houston Public Media Tuesday morning," begins an article on the director of news and public affairs at Houston's NPR station, who is a 1982 DePauw University graduate. "His office door was shut, and he discovered someone fast asleep on his couch. Fehling took the guest's visit in stride, though. It was one of his former colleagues from Houston's CBS affiliate, who had found refuge in Fehling's office after long hours covering Hurricane Harvey and its aftermath out of HPM's studios."
Tyler Falk writes, "In the midst of one of the worst natural disasters in Texas history, Fehling's joint-licensee station is working with commercial and public radio partners to cover Hurricane Harvey and its aftermath. It welcomed KHOU staffers after the storm flooded the headquarters of the commercial station, situated across the street from the Buffalo Bayou river."
Fehling, who was news director of WGRE-FM while a student at DePauw, is a former KHOU-TV reporter.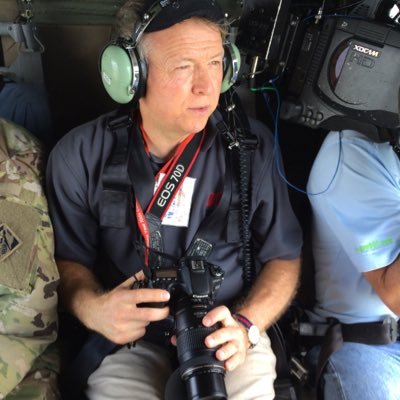 "While KHOU has been using HPM's TV studio, HPM has been airing the audio of KHOU's TV broadcast on its radio station when NPR programming shifts from Harvey coverage or KHOU broadcasts a news conference. HPM lacks the staffers to provide 'wall-to-wall coverage,' Fehling said, and some of KHOU's staffers are stuck at home. But by using KHOU's coverage, 'it's just been invaluable to keep up that Harvey theme all the time,' he said."
Read more here.
A political science major at DePauw, Dave Fehling's resume includes nearly two decades as a reporter at Houston CBS affiliate KHOU-TV. He's also worked at WCPO-TV in Cincinnati and WKYT-TV in Lexington, Kentucky.
Another Houston reporter and DePauw alumnus, Courtney Fischer '07, received media attention for her coverage of Harvey. It's detailed in this summary.
Back