Prof. Julia Bruggemann to Present Reading Before Hendricks Symphony Orchestra Performances
September 12, 2017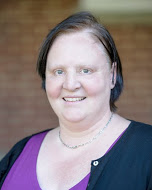 Julia Bruggemann, professor of history at DePauw University, will present a talk before the Hendricks Symphony Orchestra's September 22 and 24 performances of "Reformation," notes the Hendricks County Flyer.
Dr. Bruggemann, a violinist with the Orchestra, "specializes in European history and will speak on the Protestant Reformation, a movement that shook Europe to its core. The talk begins at 6:45 p.m. Friday and 2 p.m. Sunday at Avon Middle School North," adds the report.
Learn more at the newspaper's website.
Back