Sports Legends Avenue of Champions to Include Olympic Legend & Former DePauw Coach Wilma Rudolph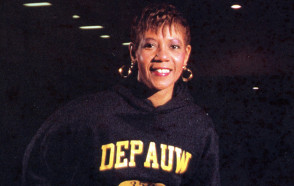 September 14, 2017
An Olympic legend who brought her talents to DePauw University is among 15 legendary athletes who will be "immortalized in bronze to serve as inspiration to new generations." Wilma Rudolph will honored in the Old National Bank Sports Legends Avenue of Champions in Riley Children's Health Sports Legends Experience that will open at The Children's Museum of Indianapolis on March 17, 2018.
"On a winding path through the Sports Legends Experience, visitors will be able to pose for photos alongside life-size sculptures of legendary athletes and coaches while learning about their accomplishments and what motivated them along the way," notes an announcement.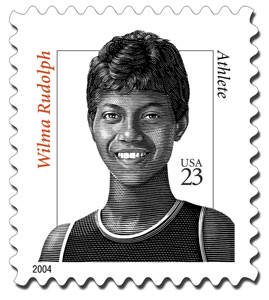 Rudolph, who had polio as a child and came from an impoverished background, became a world-record-holding Olympic champion and international sports icon in track and field, winning a bronze medal in the 1956 games and three gold medals in 1960. She came to DePauw University in 1987 as director of the women's track program and special consultant to the president. (at left: the U.S. Postal Service honored Rudolph with a stamp issued in 2004 as part of its "Distinguished Americans" series)
Rudolph also established the Wilma Rudolph Foundation to promote amateur athletics, hosted a local TV show, and carried the torch to light the flame of the Pan American Games in Indianapolis in 1987. Rudolph died in 1994 at age 54.
The Children's Museum has contacted DePauw to obtain photos of Rudolph during her time in Greencastle to be included as part of the exhibition.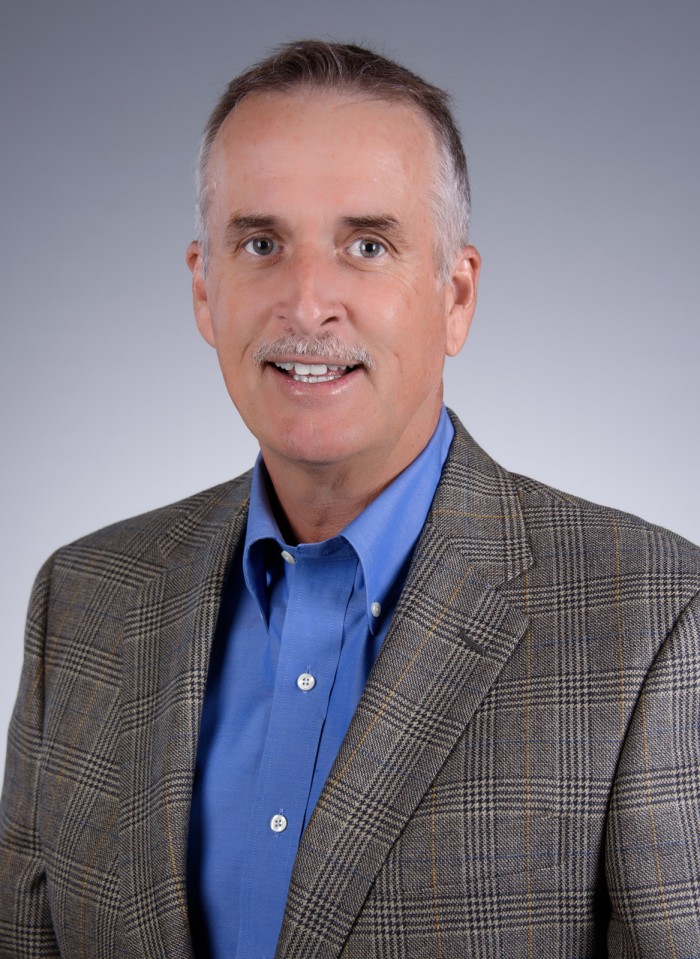 The Sports Legends Avenue of Champions will have another DePauw connection: Bob Leonard (pictured at right), vice president for finance and administration at the University, is the son of Indiana Pacers legend Bobby "Slick" Leonard, who is among the 15 to be honored.
Other athletes to be featured in the exhibition include Wayne Gretzky, Larry Bird, Tamika Catchings, A.J. Foyt, and Oscar Robertson.
Read more here. The news is also carried in an Indianapolis Star article.
Back