Prof. Leonard Foy to be Inducted Into HS Alma Mater's Arts Hall of Fame
September 16, 2017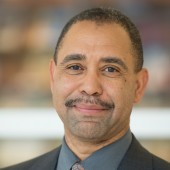 Leonard Foy, trumpeter and professor in the DePauw University School of Music, is among 13 individuals who will be inducted tonight into the R.J. Reynolds Arts Hall of Fame at Winston-Salem, North Carolina's Reynolds High School. The new Hall will "honor some of (the school's) most creative alumni," notes the Winston-Salem Journal.
A magnet school for the arts for the past decade, the Hall of Fame also recognizes noteworthy artistic graduates from earlier years.
Other inaugural inductees include singer/songwriter Ben Folds (who performed at DePauw in 2003); Ben Brantley, chief theater critic for the New York Times; and Endia Beal, known for her photographic narratives videos on minority working women.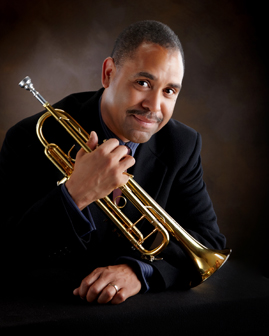 "The 13 were selected from among 58 nominees who attended the school during its 95-year history according to the school system," the paper points out.
Read more here.
Leonard Foy also serves as artist/faculty at Birch Creek Academy and the Interlochen Arts Camp. He has been featured in both jazz and classical performance arts throughout the United States, Canada, France, Italy, Spain, Turkey, Finland, Argentina, England, and Russia. Foy's career includes performances with a variety of celebrity artists and extensive engagement with the Nashville Chamber Orchestra, the Grammy Award-winning Nashville Symphony Orchestra, and recording and touring internationally since 1991 with the Smithsonian Jazz Masterworks Orchestra.
Source: Winston-Salem (N.C.) Journal
Back