Lizzy Gering '17 Will Teach in Brazil as a Fulbright Recipient
September 19, 2017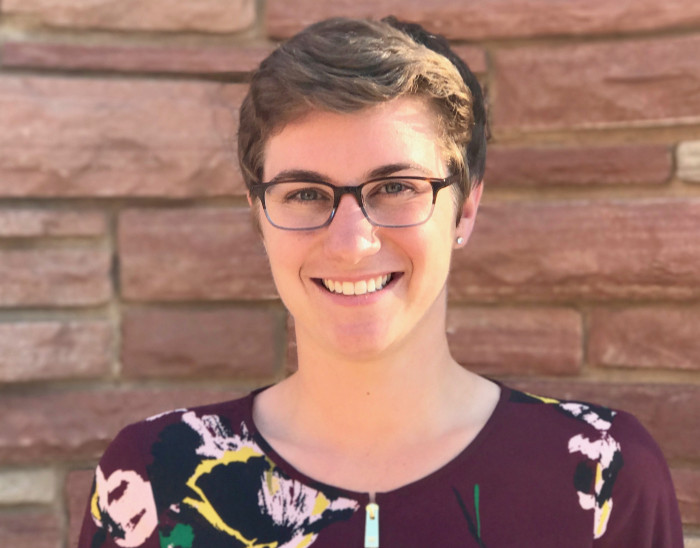 Elizabeth "Lizzy" Gering, a May 2017 graduate of DePauw University, will spend this academic year in Brazil after receiving an English Teaching Assistantship from the Fulbright U.S. Student Program.
Sponsored by the U.S. Department of State and established in 1946, the Fulbright U.S. Student Program competition aims to increase mutual understanding among nations through educational and cultural exchange while serving as a catalyst for long-term leadership development. It is the flagship international educational exchange program sponsored by the U.S. government.
Gering is the ninth member of the DePauw community to be announced as recipients of Fulbright awards for the 2017-18 academic year. Kaela Goodwin '17 and Christine Kim '17 will teach English in Thailand, Gesenia Viviescas '17 and Sarah Scully '13 will serve in Taiwan with English Teaching Assistantships, Sarah Salazar '17 and Olivia Flores '14 will both serve as ETAs in Colombia, Mallory Hasty '17 will go to Malaysia with an ETA,

while Jacqueline Rueda '17 received a Fulbright U.S. Student scholarship and will conduct research in Brazil on gender and diversity.
"From my past teaching experiences I discovered that language education, like language itself, is meant to be shared between people," says Gering, who was a Spanish and anthropology double-major at DePauw and a member of Phi Beta Kappa. "Linguistic knowledge is passed along like branches of a family tree. I learned from my teachers, who learned from their teachers, and so on all the way back to the beginning of time. My responsibility now is to ensure that my particular line of teaching and learning does not end with me. I will continue the cycle by sharing my English language skills with others, who will each share what they know with students of their own."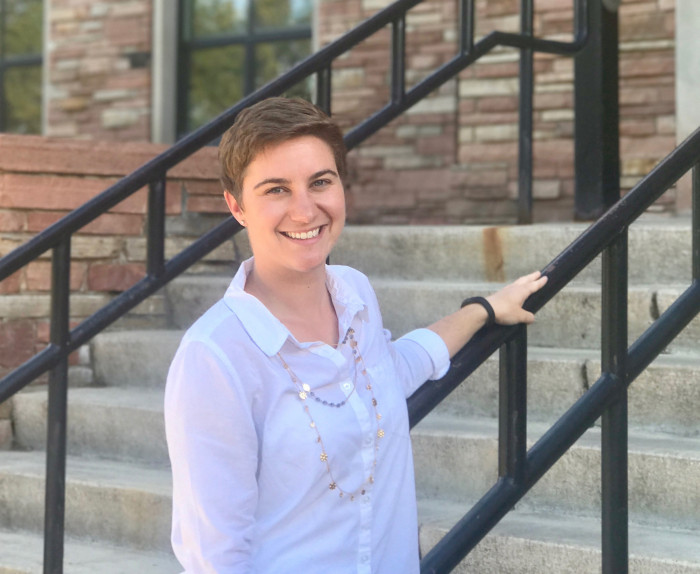 The Fulbright winner adds, "Beyond the classroom, I strive to maintain strong communities and share cultural spaces. The most rewarding experience of my college career came when I worked with one other student to organize DePauw's first annual Pride Festival for the LGBTQ+ community. During my senior anthropology thesis on the queer community's interactions with space, participants expressed a need for safe social and creative environments. In response, we planned a festival with a DJ, food, a poetry open mic, chalk art, and painting spaces. In Brazil, I intend to foster a creative space to share with my community. A safe space to freely express myself as a queer woman has been invaluable for my mental health and personal growth. I want to give the same opportunity for acceptance, validation, and free expression to other young people, both straight and queer, in my host community."
As a senior, Gering was honored by the Indiana Chapter of the American Association of Teachers of Spanish and Portuguese with a 2016 Indiana Outstanding College Student of Spanish Award. She writes, "A Fulbright ETA in Brazil is the quintessential bridge between my passion for teaching and my future career plans. After this Fulbright experience, I will return to my studies at the University of Colorado School of Law. I then plan to work in public interest law with improved educational and community-organizing skills. This Fulbright experience will further strengthen my ability to translate the experiences of
others into narratives, thus chipping away at cultural barriers and dissolving prejudice in our legal system and beyond."
The Fulbright Program awards approximately 8,000 grants annually. More than 370,000 individuals have participated in the program since its inception.
The primary source of funding for the Fulbright Program is an annual appropriation made by the U.S. Congress to the U.S. Department of State, Bureau of Educational and Cultural Affairs. Participating governments, host institutions, corporations, and foundations in foreign countries and in the United States also provide direct and indirect support. Recipients of Fulbright grants are selected on the basis of academic or professional achievement, as well as demonstrated leadership potential in their fields. The Program operates in over 160 countries worldwide.
Learn more here.
DePauw University is listed among the "Top Producers of Fulbright Awards for U.S. Students, 2016-17" in the Chronicle of Higher Education. DePauw has been cited as one of the USA's top producers of Fulbright Fellows six consecutive times and in ten of the last 11 years.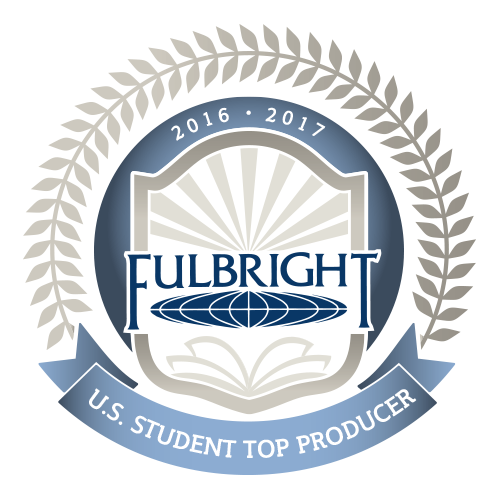 See the names of DePauw's Fulbright recipients here or visit the University's Fulbright page.
DePauw students and alumni who are interested in applying for Fulbright Awards may contact Jason D. Fuller, associate professor and chair of religious studies and director of the Asian studies program, or Kate Knaul, assistant dean of experiential learning and director of national fellowships and awards.
DePauw University ranks #4 among the nation's baccalaureate institutions in the number of students who studied abroad in 2015-16, according to the 2016 Open Doors Report on International Educational Exchange. Read more here.
Back