Indianapolis Star Notes Upcoming DePauw Residency by ESPN Founder Bill Rasmussen '54
September 21, 2017
"Bill Rasmussen was unemployed and sitting in traffic nearly 40 years ago when he came up with the idea for a 24-hour sports television network," begins a story published in today's Indianapolis Star. "A year later, ESPN was born. The 1954 graduate of DePauw University will recount the birth of ESPN and talk about its recent challenges when he returns to his alma mater to give a talk Nov. 8." (at right: Rasmussen talks with DePauw students during a 2012 campus visit)
Arika Herron writes, "Rasmussen will be on campus for the week leading up to -- of course -- DePauw's biggest football game of the season. His talk will highlight the week of the Monon Bell Classic, when DePauw takes on rival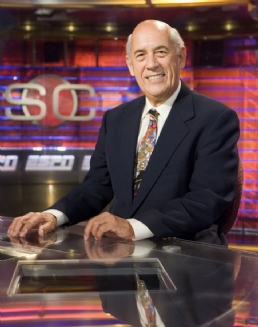 Wabash College. The economics major and Rector Scholar will spend time during the week talking and working with students in DePauw's management fellows and media fellow programs, as well as current Rector Scholars."
Later, Herron notes, "Rasmussen's appearance is part of the university's well-known Ubben Lecture Series, which has brought many high-profile figures to the campus during the past 30 years."
The piece is published on page 3C of the paper (in the sports section). Access the story at IndyStar.com.
DePauw's original announcement of Bill Rasmussen's upcoming visit, complete with details of the Ubben Lecture and video clips, can be found here.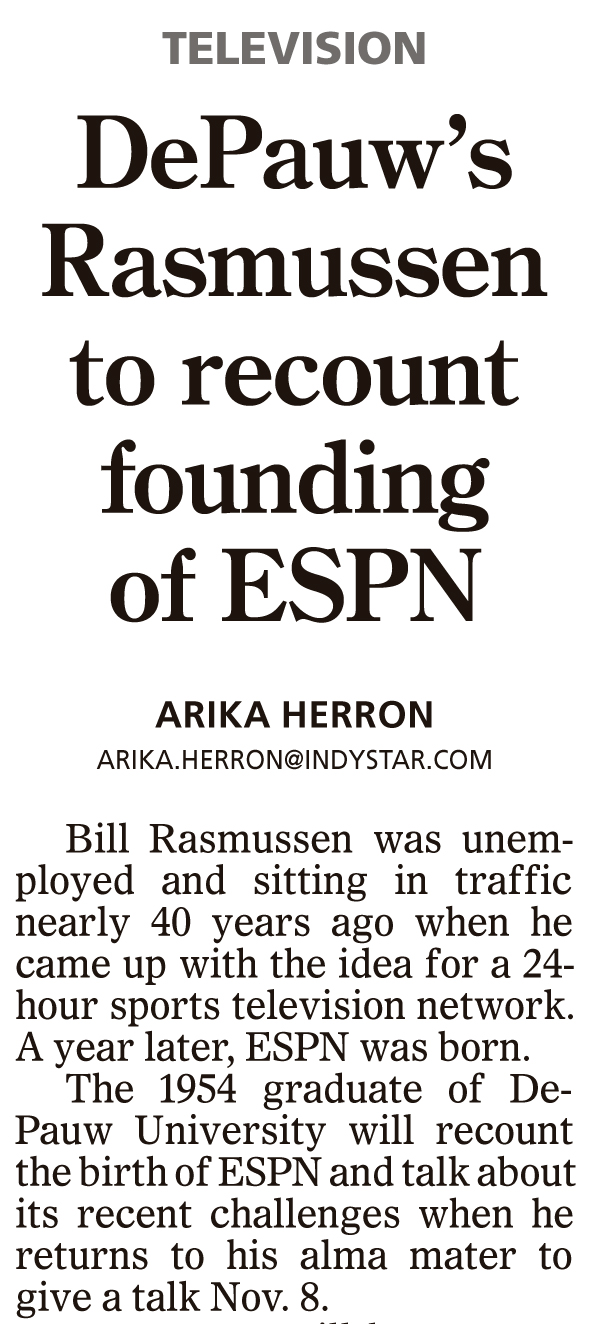 Source: Indianapolis Star
Back