Few Americans Understand First Amendment, Writes Prof. Jeff McCall '76
September 26, 2017
"The freedoms guaranteed in the First Amendment have been the bedrock of the nation's character for more than two centuries," writes Jeffrey M. McCall, professor of communication at DePauw University, in a newspaper op-ed. "Americans today, however, seem to have little awareness for what the First Amendment can or should do in helping a highly polarized nation move forward."
Dr. McCall, says that results of recent Annenberg Public Policy Center poll "reveal a nation untethered from its constitutional heritage. The study showed 37 percent of Americans could not name a single right provided under the First Amendment. Less than half could name free speech as a guaranteed right, with only 15 percent naming freedom of religion and 14 percent freedom of the press. The rights to assembly and petition were basically missing from the radar."
The professor observes, "The nation's confusion as to what it means today to have free expression is hardly surprising given how many cultural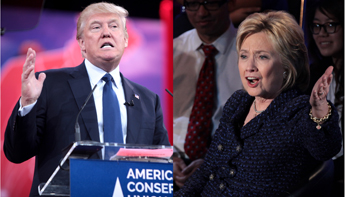 and political leaders seem to misunderstand or undervalue the principle. President Trump's anti-press outbursts are well documented. Now, Hillary Clinton is also ripping the media for its role in last year's election. Sure, Trump and Clinton have their own free speech rights to bash the media, but their harsh critiques suggest an unnecessary lack of understanding for the role of a watchdog press."
According to McCall, "The federal courts have tried for years to referee what the First Amendment means in the lives of Americans. The courts try to provide guidance on protecting worthwhile expression while disallowing worthless expression, and in distinguishing speech from actions that are harmful. But the courts face a near
impossible challenge of refereeing all free expression issues. Ultimately, it is up the citizenry to embrace the value of the First Amendment, and live up to it in daily life."
He concludes, "The First Amendment was created not just to protect an individual's rights, but the rights of the other guys as well. Today, too many people look at these freedoms in a self-centered manner, protecting their own expressions but not those with whom they disagree. The First Amendment demands an other-centered, functional interdependence and an appreciation that everybody is covered under this ideal. Perhaps the nation would be less polarized if all citizens could buy into this conception."
The column is appearing in newspapers across America, including Indiana's Muncie Star Press.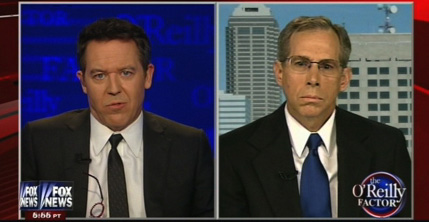 Jeff McCall, author of the book Viewer Discretion Advised: Taking Control of Mass Media Influences, is a former journalist and 1976 graduate of DePauw where he was a Rector Scholar and speech (communication) major and worked on student radio station WGRE, which he now serves as faculty adviser. McCall earned a master's degree from the University of Illinois and a Ph.D. from the University of Missouri.
Frequently cited in stories covering media matters, McCall was quoted September 21 in a Variety story on Megyn Kelly's new NBC program and discussed federal regulations that limit media ownership.
Source: Muncie (Ind.) Star Press
Back