Ticket Sales for the 124th Monon Bell Classic Begin Monday, Oct. 2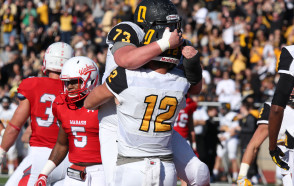 September 29, 2017
Alumni, parents, and other fans of DePauw University may begin purchasing tickets for the 124th Monon Bell Classic -- the annual rivalry game with Wabash College, which will be played Saturday, November 11, at DePauw University's Blackstock Stadium -- at 10 a.m. on Monday, October 2. DePauw will be looking to maintain possession of the Bell after last November's thrilling 37-34 Tiger win in Crawfordsville.
For tickets on the DePauw side of the field, go to this link to place an order. In addition to admission to the game, which is $20, fans can

opt to pre-purchase parking for RVs, buses and oversized vehicles as well as get tickets for a pre-game tailgate event in Hamilton Park featuring a community cookout with some of Putnam County's favorites.
Tickets, parking and tailgate admission can also be purchased by phone, by calling (800) 838-3006.
Individuals will be limited to purchasing eight (8) tickets in each transaction. A service fee will be added. Gates will open at 11:30 a.m. on game day.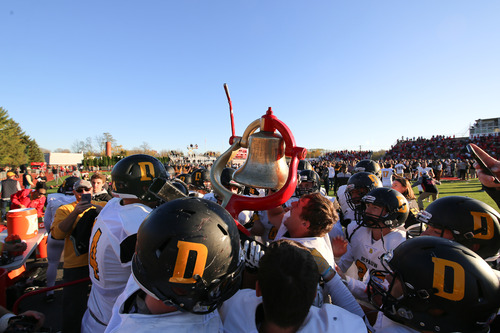 General admission tickets for the Wabash side of the field are available now. Wabash fans should follow this link. The (800) 838-3006 number will also work for phone purchases.
Learn more about the ticket distribution plan, parking information, and the game day bag policy here.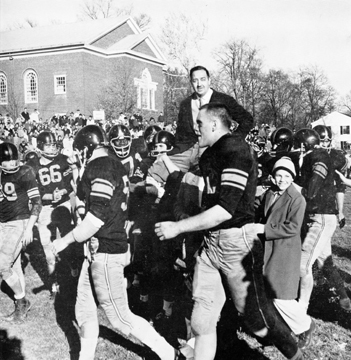 DePauw and Wabash first met on the gridiron in 1890. In 1932, a locomotive bell from the Chicago, Indianapolis and Louisville Railroad Company, also known as the Monon Line, was donated and became the winner's trophy each year.
In the all-time series, Wabash holds a 60-54-9 lead. Since the Monon Bell entered the rivalry in 1932, Wabash leads, 41-38-6.
This year's game will again be televised and can be seen across America. Details are coming shortly.
To date, 21 contests in the historic series have been captured on DVD. Available are the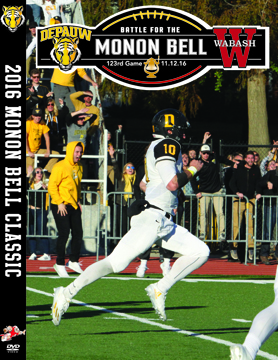 DVDs of the 1977, 1984, 1993, 1994 and 2000-16 Monon Bell Classics (supplies of past games are extremely limited and the 1994 and 2000 games is sold out; the 2008 package is a two-disc set including all 115 "Monon Memories" produced to that date). Order them here. (at left: the front cover of the 2016 Monon Bell DVD)
All 123 games to date are commemorated in video vignettes known as "Monon Memories." Created by Ken Owen '82, special adviser to the president at DePauw, the clips can be found here and on YouTube.
Learn more about the history of the Monon Bell Classic here.
Back