When it Comes to Creativity, DePauw is "One of the Leaders in the Country," Says Yo-Yo Ma
October 3, 2017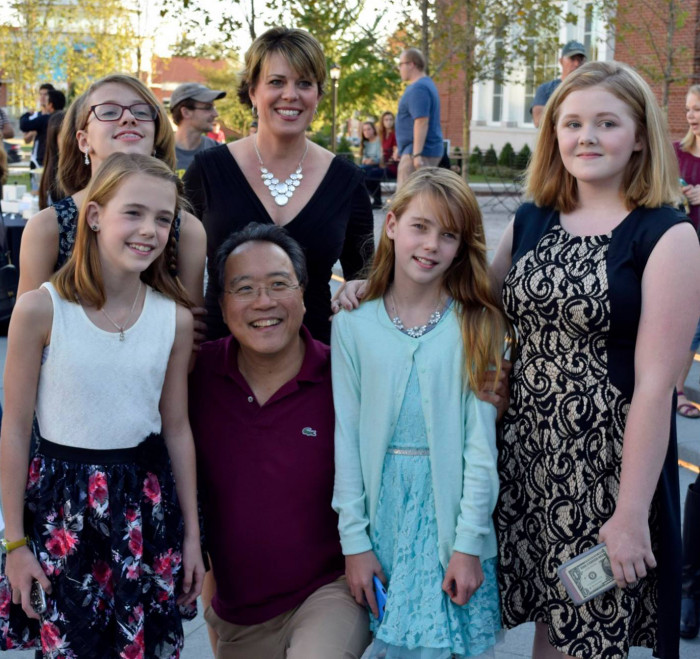 "What's creativity?," asks the world's best-known classical musician, cellist Yo-Yo Ma. "There's the theory and the practice. DePauw is taken really seriously as one of the leaders in the country on an issue that's tough to discuss and bring to the table in a serious way. What I love about what this does is when you do something really, really well, it transcends the form itself."
Ma was at DePauw University last week, and a story in Greencastle's Banner-Graphic recaps some of the highlights of his visit.
"As the world's greatest cellist, the incredible thing about Yo-Yo Ma is that he doesn't even need his beloved instrument to move and inspire people," writes Eric Bernsee, editor of the newspaper. "That much was readily apparent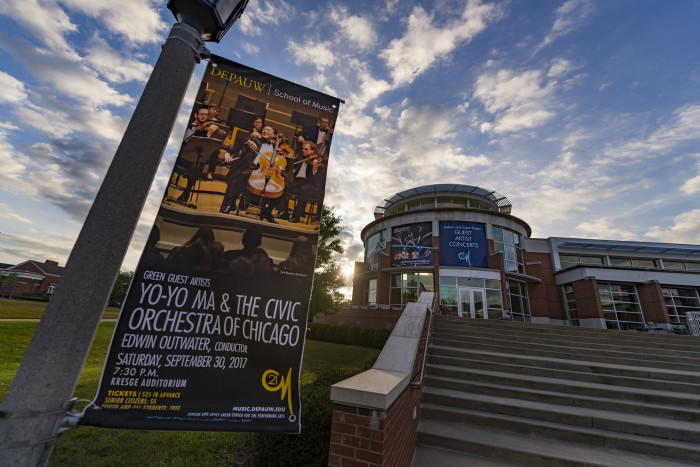 Saturday before, during and after his performance with the Civic Orchestra of Chicago at DePauw University's Green Center for the Performing Arts. It was obvious all week during his various visits in and around Greencastle and DePauw. And it's been evident ever since he first set foot on campus with the Civic Orchestra in 2011."
Ma's performance "wowed a capacity crowd," Bernsee notes. "Big things, innovative things, joyful things are happening at DePauw and in Greencastle, he says, because of the activities like 21st Century Music Initiative (Ma) chairs and the music and musicians and energy it brings to campus and community.
"New things don't always happen in big places," says Ma, who has won more than 15 Grammy Awards.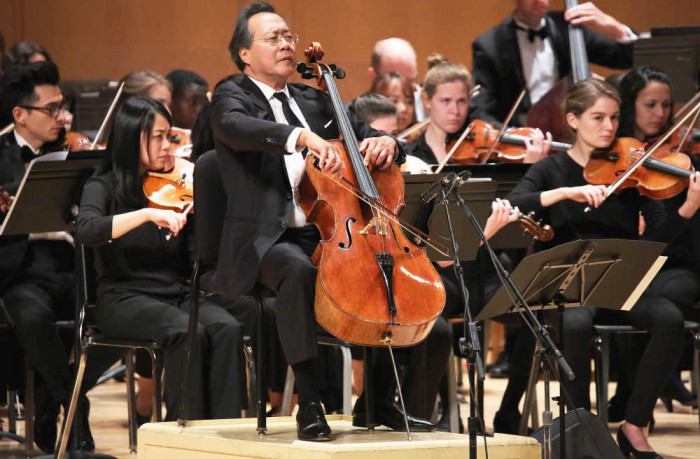 The article notes that Ma's visits to DePauw have been coordinated by Judson and Joyce Green ('74 & '75), but he has also had conversations about the college with Vernon Jordan '57 and Mary Meeker '81. "All of these people coming out of the woodwork were DePauw grads," Ma said.
Ma and the Civic Orchestra first performed at DePauw six years ago. "The first time we came, we had hamburgers (GCBs, no doubt) and pizzas from Marvin's. We were so excited. They were open late and it was a 25-minute wait, but we were told, 'You've got to do it.'"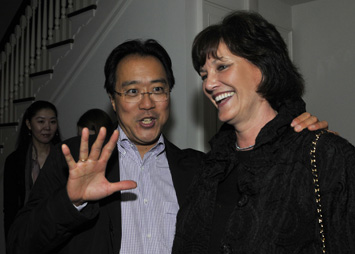 In June 2015, Ma returned for the opening of Music on the Square. "The point is, "we saw the opening of M2 and the development and evolution of not only town citizens' engagement in the downtown but the university and participation in the music school." (at left: Yo-Yo Ma visits with Joyce Taglauer Green)
Access the complete text at the newspaper's website.
Source: Greencastle Banner-Graphic
Back