DePauw Junior Shares Memories of Photographing Tom Petty with TV Station
October 3, 2017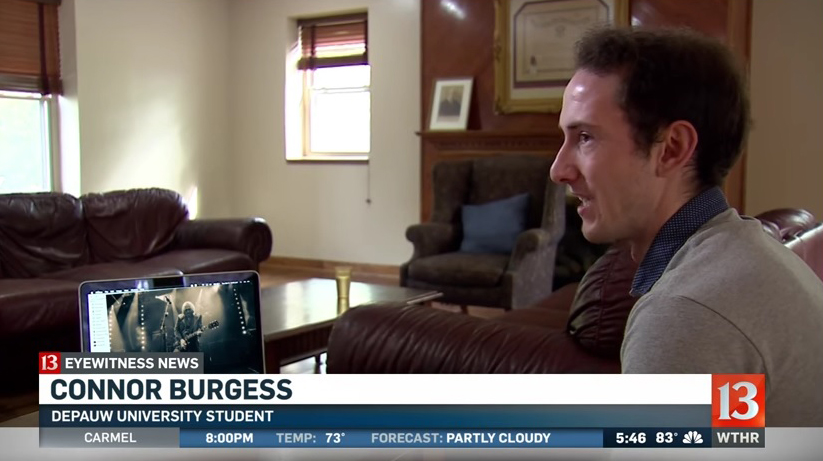 "Connor Burgess, a junior at DePauw University, has a passion for photography and music," reports WTHR's Mary Milz. "He shoots part-time for The Big Takeover, a New York-based music magazine. In July, he was assigned to cover Summerfest in Milwaukee where Tom Petty and the Heartbreakers performed. He got to shoot the first three songs from three feet away."
The feature was recorded today on campus, a day after Petty died at age 66, and it aired on the Indianapolis NBC affiliate's 5 p.m. newscast.
"It was definitely very cool to be that close," Burgess told the station. "There was something about him in particular, having a musician that's had such an impact over the last 30-40 years. It was unreal, truly a cool experience to see someone who's touched so many people."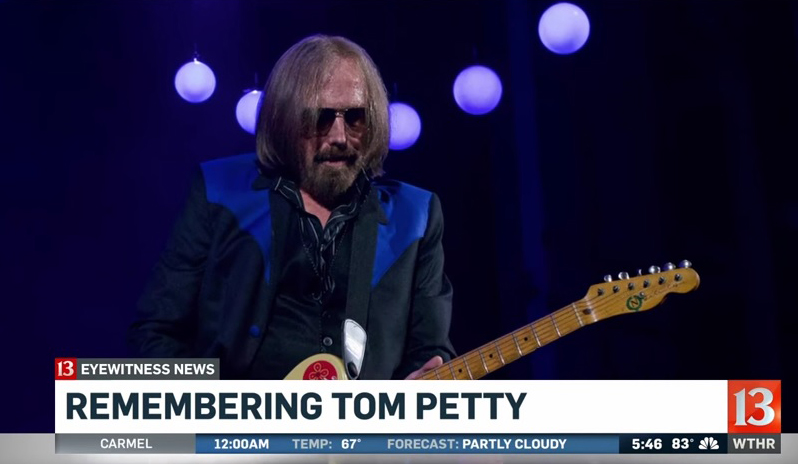 The DePauw junior made eye contact several times with Petty, and says, ""He was having a very fun time with us. I've never experienced that with a musician where they actually looked and wanted to make sure I got a certain shot."
The piece includes a number of photos that Burgess shot during Petty's performance.
Read more at the station's website; the video is embedded below.
Source: WTHR (NBC)/Indianapolis
Back