DePauw Chamber Players to Give Penultimate Performance at Music on the Square, Oct. 9
October 3, 2017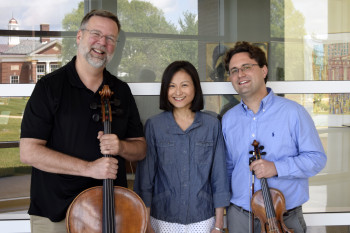 In honor of founding cellist Eric Edberg's upcoming retirement, the DePauw Chamber Players have chosen one of his favorite pieces for the ensemble's fall performance in the intimate atmosphere of Music on the Square: Tchaikovsky's massive and deeply moving Piano Trio in A Minor.
Complimenting this mature work and keeping with an all-Russian evening, the 7:30 p.m. Monday, Oct. 9 concert will also include Dmitri Shostakovich's early Piano Trio No. 1, written when the composer was just 17.
Cellist Eric Edberg, the Cassel Grubb University Professor of Music, who is retiring from full-time teaching at the end of this academic year, explains, "With my transition to emeritus status at the end of this academic year, we don't how long we'll be playing together. When May, Tarn and I started discussing repertoire for this year, I asked, 'What would we really want to play together that we haven't yet?' The Tchaikovsky trio, rich and bold and full of drama, came to my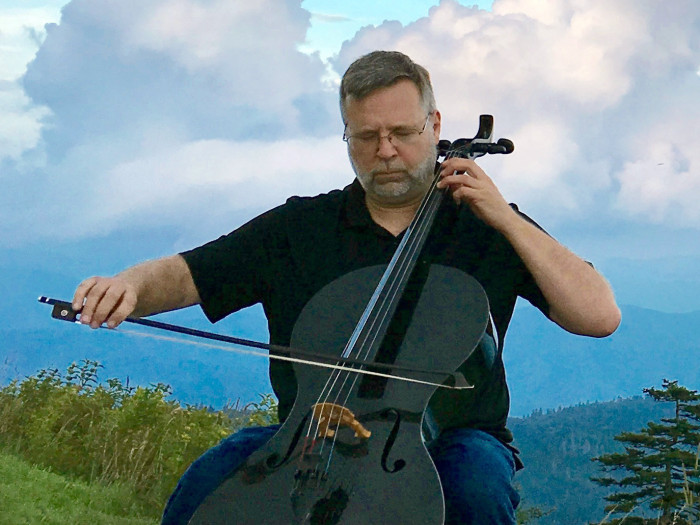 mind. It wasn't a deductive process; it was just intuition. Maybe I was drawn to something deeply passionate; when the three of us play together, the sparks fly. Maybe it has something to do with the big cello solo at the beginning! Fortunately for me, they readily agreed.
"One of the fascinating things about this piece," the cellist continued, "is that Tchaikovsky had previously said, in no uncertain terms, that 'I simply cannot endure the combination of piano with violin or cello.' No one is sure how he came to change his mind, other than the challenge to him of making the combination work, but change it he did. It's an extraordinary and deeply moving piece of music."
Monday's all-Russian program begins with the rarely performed Piano Trio No. 1 in C Minor by Shostakovich. Originally titled "Poème" andwritten in 1923 when the composer was still a student, this early piece will effectively compliment the mature Tchaikovsky work.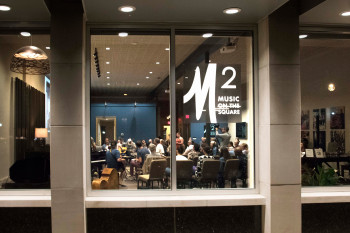 General admission tickets to the Faculty Select series are $10; tickets for seniors, children and all students are free thanks to season sponsors Judson and Joyce Green. For more information or to obtain tickets online, visit music.depauw.edu. Tickets may also be purchased at the door beginning one hour prior to the performance at Music on the Square, 21 N. Indiana Street in downtown Greencastle.
Back