Milwaukee Brewers Name Matt Kleine '08 Director of Baseball Operations
October 10, 2017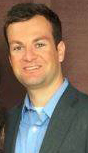 Matt Kleine, a 2008 graduate of DePauw University, has been promoted to director of baseball operations by the Milwaukee Brewers.
"Kleine is entering his 12th season with the Brewers," notes an announcement from the Major League Baseball team. "He joined the organization as an associate scout in 2007 and most recently served as manager of baseball operations. Prior to joining the Brewers, he worked with the Houston Astros and Baseball Prospectus."
According to the Brewers, "Kleine provides player valuation analysis and ensures the club's procedural compliance with Major League Baseball rules. He also supervises the organization's network of international development scouts, handles the club's salary arbitration and assists on player contracts and payroll forecasting."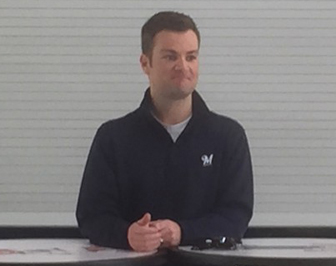 The team points out that Kleine "graduated cum laude from DePauw University, where he was a four-year letter-winner and captain of the 2008 baseball team" as well as a Management Fellow, and that he went on to earn a Juris Doctorate from Marquette University Law School and his certification in Sports Law from the National Sports Law Institute.
Read more here.
A 2007 article on this website outlined the plans of Kleine -- then a DePauw junior -- to pursue a career in baseball. Access the summary here.
Back