Prof. Tarn Travers Appointed Concertmaster of the Indianapolis Chamber Orchestra
October 9, 2017
Tarn Travers, a professor of violin at the DePauw University School of Music, has been appointed concertmaster of the Indianapolis Chamber Orchestra. The announcement follows a national search that began in May.
"The appointment of Tarn Travers as concertmaster of the Indianapolis Chamber Orchestra is a critical step in the continued artistic growth of our wonderful orchestra," states Matthew Kraemer, the ICO's music director. "Tarn has displayed his incredible talent on every occasion when performing with the ICO and the respect he has earned from his colleagues is very well placed. His musical intelligence and experience will leave an indelible and immediate mark on our performances."
The announcement notes, "The concertmaster is an important leader within the orchestra, helping to shape the character and artistry of the ensemble. Travers served as Interim ICO Concertmaster following Emily Glover who served as concertmaster between 2013-16."
Travers performs regularly around the world as a soloist, chamber musician, and an orchestral player. In 2001, he was a prizewinner at the Heifetz Guarneri auditions, which led to a performance on the historic "ex-David" Guarneri, the favored violin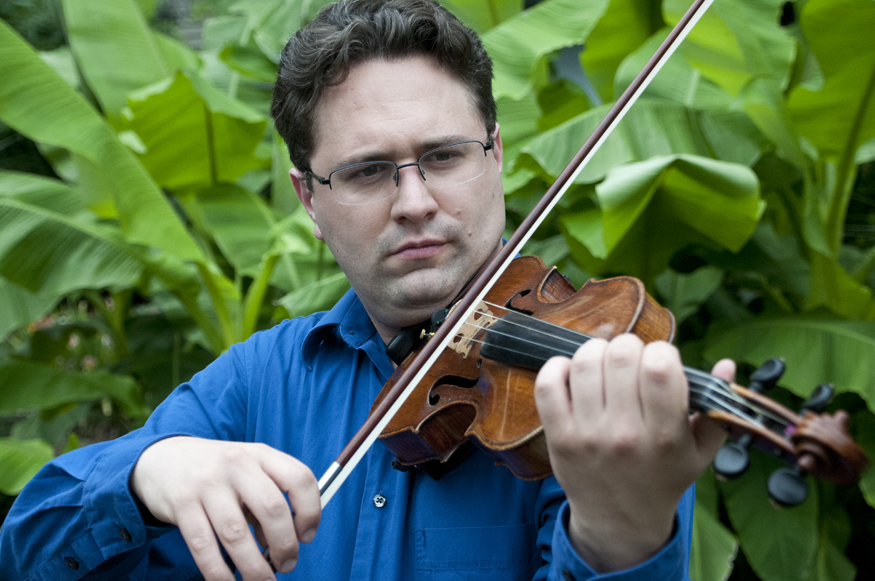 of Jascha Heifetz. Tarn spent three years as a violinist in the New World Symphony, where he often led the orchestra as concertmaster; he also appeared as soloist three times, once in every season spent with that orchestra, in the music of Béla Bartók, Ramiro Cortés, and Chen Yi. A member of the Chicago-based contemporary group Ensemble Dal Niente, recent performance highlights include a concerto appearance at the Konzerthaus in Vienna, a chamber music appearance at the Library of Congress in Washington, D. C., and a residency at Harvard University.
Travers studied at San Francisco Conservatory, Cleveland Institute of Music, and Stony Brook University.
Read more here.
Back