Jon Weed '91 and His Family Launch B. Happy Peanut Butter
August 4, 2017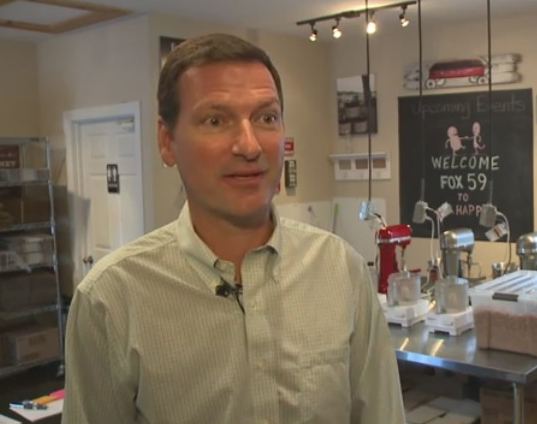 "We've got a family sign downstairs in our basement and it says be nice and do good things and be happy," Jon Weed, a 1991 graduate of DePauw University, tells Indianapolis FOX affiliate WXIN-TV. "One night after I put the kids to bed, I walked past that sign and I saw 'be happy' and I thought, you know, that could be a fun name for the peanut butter business."
The television station's morning news segment ran a "Your Town Friday" segment today on Weed and his family, who are the forces behind B. Happy Peanut Butter.
"We love peanut butter and we were making it at home and giving it to friends and family and I thought it would be a cool way to introduce the kids to running a small business." says Weed, whose business is based in Zionsville, Indiana. "Really the original goal was to do the Zionsville Farmer's Market every other week and we didn't really have any grand plans bigger than that."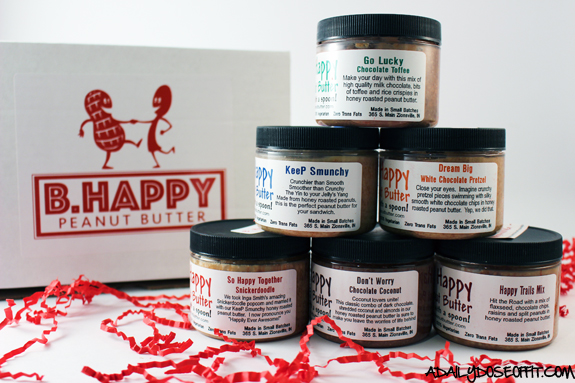 After word got around about the tasty spread, demand skyrocketed. According to the report,"B. Happy Peanut Butter flavors now fill 60 to 80 thousand jars a year from the small commercial kitchen. All family hands are on deck and a few family friends help now, too ... B Happy Peanut Butter is in several local stores and is in Market District's in three states. It's been shipped to 48 of 50 states and all this success happened in just four years."
Read more at the station's website; the feature is embedded below.
Source: WXIN (FOX)/Indianapolis
Back