"Bipartisan" Bell Theft Attempt Receives Wide Media Coverage
October 24, 2017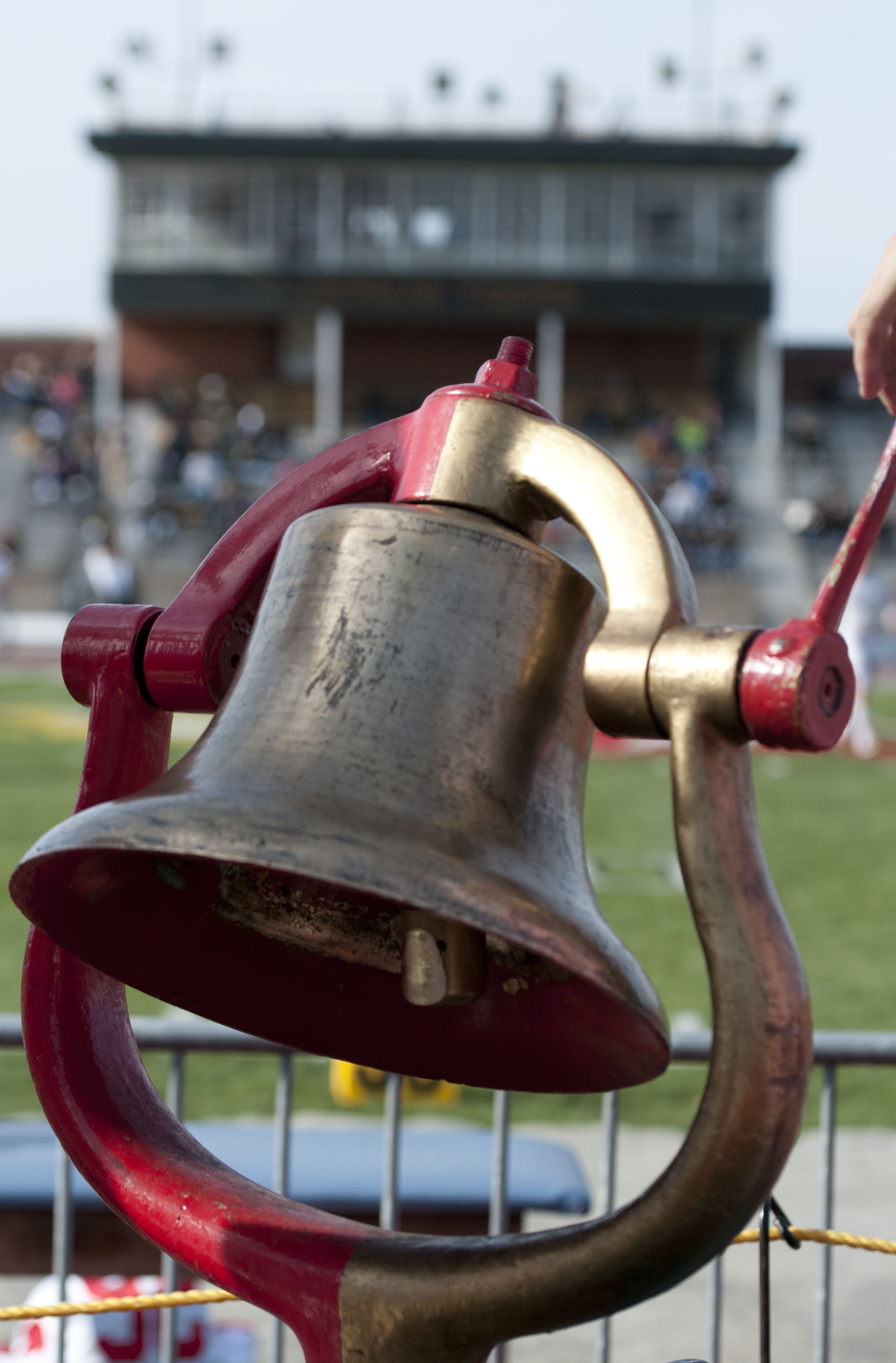 "Three Wabash students in white jump suits -- one in a Donald Trump mask and two in Barack Obama masks -- just etched their names in Monon Bell lore," reports the Indianapolis Star today. "They spent six hours hiding under bleachers at the Lilly Center in Greencastle, according to Putnam County Prosecutor Tim Bookwalter, before sneaking out and unfastening the 300-pound bell. Which, of course, was set up with a pressure sensor that alerted police as soon as they lifted it from its stand."
The article by Dakota Crawford notes, "The massive trophy has been handed back and forth to the winner of DePauw and Wabash's annual football game since 1932," and offers some the rivalry's history.
It's accessible at IndyStar.com.
The story was first reported by Eric Bernsee of Greencastle's Banner-Graphic. He wrote, "Not even the unlikely, unprecedented partnership of Donald Trump and Barack Obama, it seems, could annex the Monon Bell back into Wabash College territory.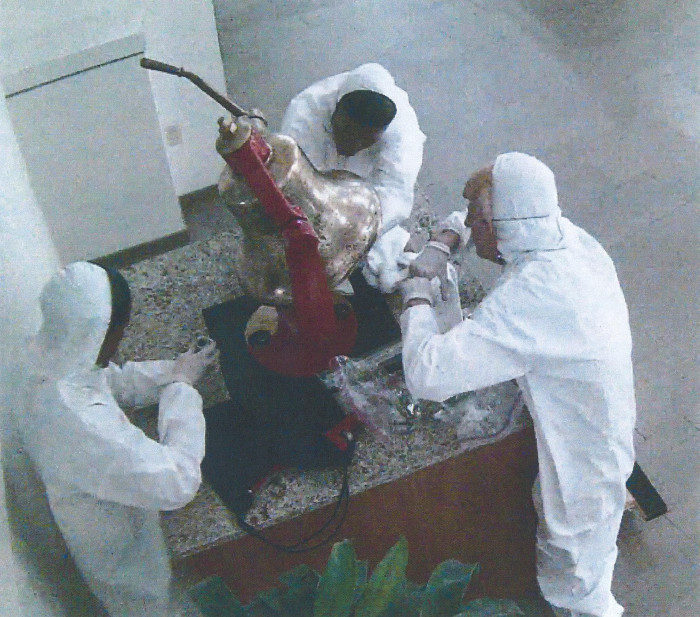 And while the Monon Bell football game may still be three weeks away, DePauw University can already claim an early victory after some late-night gerrymandering during fall break last week."
Putnam County Prosecutor Tim Bookwalter, who is charging the alleged perpetrators with misdemeanor criminal trespassing, cracked, "Who said bipartisanship is dead?"
The Star's Crawford notes, "That charge is about as light as Bookwalter could have offered. He spoke with DePauw officials, local police and the Montgomery County Prosecutor because -- even though this is tradition -- he had to make some example of them. 'We're cognizant that this is a college prank or whatever,' he said, 'but when you go into a building and hide out for six hours, we've got to do something.'"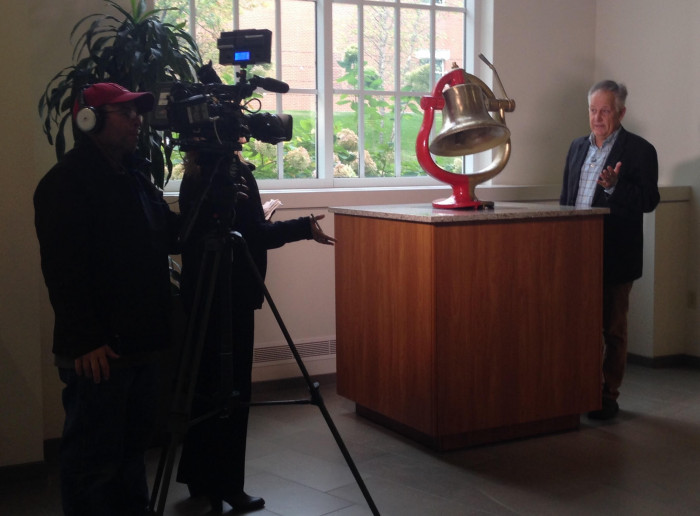 The story is also appearing in newspapers across the state and is being reported nationally by FOX News.
Indianapolis ABC affiliate WRTV was on campus this afternoon. Her report on the attempted heist included comments from Bookwalter as well as Ken Owen '82, special adviser to the president at DePauw, and Jake Hagan, a senior wide receiver on the Tiger football team. The segment, which aired during the 6 p.m. newcast, is embedded below.
The DePauw-Wabash football rivalry began in 1890. The railroad bell was introduced as the winner's prize in 1932.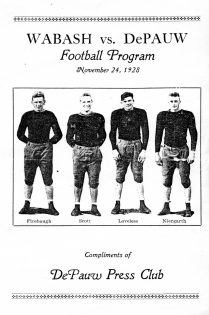 In the all-time series, Wabash holds a 60-54-9 lead. Since the Monon Bell entered the rivalry, Wabash leads, 41-38-6.
The 124th Monon Bell Classic will be played Saturday, November 11, at DePauw's Blackstock Stadium. Tickets are available via this link. The game will be televised by FOX Sports Midwest. A commemorative DVD is available for pre-order here. (at left: program cover from the 1928 DePauw-Wabash game)
Source: Various
Back