Former Congressman Winfield Denton '19 Dies at Age 75
November 3, 1971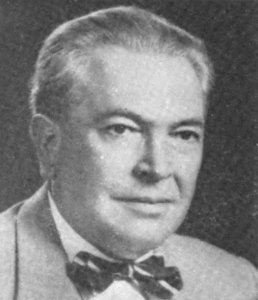 November 3, 1971, Greencastle, Ind. - Winfield K. Denton, a 1919 DePauw University who served in the U.S. House of Representatives for seven terms (1948 to 1952 and 1954 to 1966), died yesterday in Evansville, Indiana. He was 75 years old.
"Denton, the son of a Congressman, made seven trips to Paris in his second term in office as Congressional representative to parliamentary conferences of the North Atlantic Treaty Organization," notes the Associated Press. "His trips drew criticism, particularly as he neared the end of his career in 1966, as 'junkets' rather than 'study trips.'"
Congressman Denton played football at DePauw and was a veteran of both World Wars.
Read more here.
Back