DePauw Greek Leadership Commission, Appointed by President McCoy, Begins its Work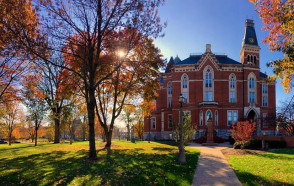 November 9, 2017
DePauw University President D. Mark McCoy has assembled a Greek Leadership Commission with the charge to make fraternities and sororities at DePauw a national collegiate model.
Composed of current students, alumni, and DePauw faculty and staff -- the majority of whom are affiliated with Greek organizations -- the Commission, which held its first meeting last week (November 2), is co-chaired by Brent St. John, a 1989 graduate and Trustee of the University and 2001 graduate Lawren Mills.
Dr. McCoy has put this panel together as part of DePauw's strategic vision of becoming an even greater place to learn, live, and work.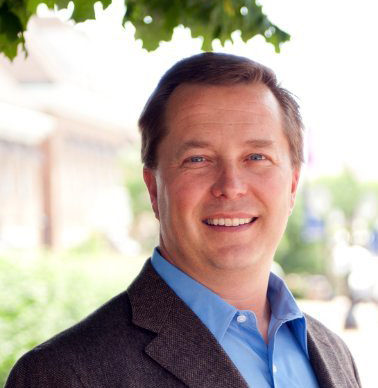 "I thank President McCoy for this opportunity to enhance one of DePauw's greatest assets," St. John said. "As a product of DePauw's Greek system, I am proud of the leadership and life skills that my experience provided. I'm also very mindful of the fact that there is an increasing focus, on this campus and across the nation, on ensuring that the Greek experience is healthy and strongly aligned with the University's academic mission, supporting our community's values."
In his charge to the group, Dr. McCoy wrote, "DePauw has a proud history of strong Greek organizations and leadership. Our alumni proudly recall and support their Greek organizations, which have provided camaraderie, support, networking, and leadership opportunities to DePauw almost since our founding. At the same time, concerns abound in America about high-risk behaviors, diversity and inclusion, safety and sexual misconduct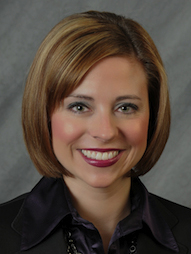 that are overshadowing the positive aspects of Greek life."
Mills welcomed the charge. "Brent and I convened our first meeting and we look forward to the continued dialogue between all constituency groups. We will work to create a collaborative conversation in this process."
The president said DePauw has the opportunity to become a national leader in this area and model the Greek system for the 21st Century. "This system would be safe, inclusive and dedicated to creating leaders; it would value, welcome, and respect independent students, students of color, international students and students of any gender or sexual orientation," stated McCoy. "It would be filled with students that live the founding values of their respective organizations and campus leaders that model them."
Commission membership is broad-based to ensure alumni, faculty, student, administrative, Greek, non-Greek, and external perspectives are represented. Members are:
Brent St. John '89, chair
Lawren Mills '01, co-chair
Lauren Abendroth '15
Andy Cullison '01, Phyllis W. Nicholas Director of the Janet Prindle Institute of Ethics
Jane Funke '78
Myrna Hernandez, Dean of Students
Alan Hill '81, Vice President for Student Academic Life and Dean of Experiential Learning
Martin Hill, Kappa Alpha Psi advisor, Indiana University
Chris Johnston '83
Karen Lang '90
Kyle Lanham '79
LaToya Logan '19
JC Lopez, Director of Campus Living and Community Development
Holly McKiernan '80
Megan Mulford '02
Christopher Neal '20
Jackie Roberts, Professor of Chemistry and Biochemistry/Chair of the Chemistry and Biochemistry Department
Cole Taylor '19
Anneliese Waalkes '20
DePauw's first fraternity opened in 1845 and it is where the first Greek-letter sorority, Kappa Alpha Theta, was founded in 1870.
"These conversations are important and show our commitment to making what is a very valuable aspect of the DePauw even stronger," added President McCoy. "I fully believe we can create an exemplary model of Greek organizations at DePauw, representing the best of positive values upon which these organizations were founded: service to communities, respect, brotherhood and sisterhood, and support for each other."
Back