Nicole Lorch '96 & Jennifer Bott '98 Among Indianapolis Business Journal's 'Women of Influence'
November 4, 2017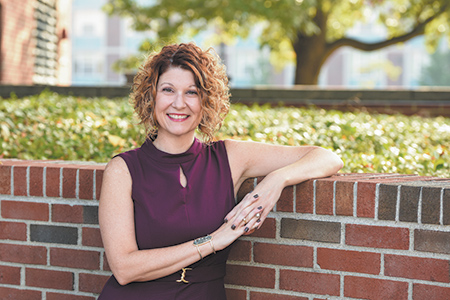 Two graduates of DePauw University -- Jennifer Bott '98, Bryan Dean of the Miller College of Business and Professor of Management at Ball State University, and Nicole Lorch '96, executive vice president and chief operating officer of First Internet Bank, are among the Indianapolis Business Journal's 2017 "Women of Influence". (at right: Jennifer Bott; photo by Eric Learned)
The honorees are "local women from both the public and private sector who have demonstrated professional excellence and leadership in their careers and community service." They are spotlighted in the publication's new (November 6) edition.
Of Bott, Lou Harry writes, "It wasn't until she was doing her undergraduate work in psychology and communications at DePauw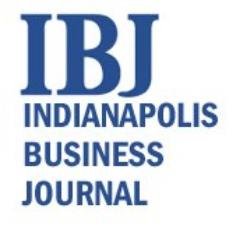 University that Bott became interested in education as a potential field." She went on to earn master's and doctoral degrees in industrial/organizational psychology at the University of Akron. She came to Ball State in 2004 as an assistant professor of management.
IBJ notes, "At Ball State, Bott developed a comprehensive, university-wide strategy for online education that resulted in growth in students, programs and revenue, along with faculty engagement and quality teaching."
Read her complete profile here.
"After completing her bachelor's in economics and French from DePauw University, Lorch was hired by fellow alum David Becker ['75] to work for his financial services company," writes Harry. "When Becker launched First Internet Bank, she followed ... Joining First Internet Bank a week before it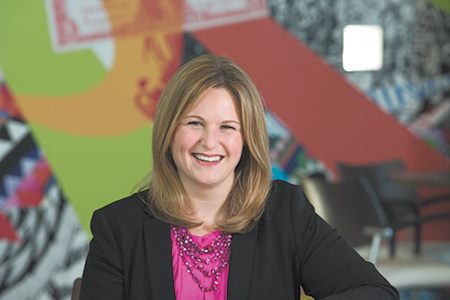 launched in 1999, Lorch has grown with the company as it rose from $1.2 million in deposits to $2.3 billion. She was named executive vice president in early 2017." (at right: Nicole Lorch; photo by Eric Learned)
Lorch says, "The benefit of being young and inexperienced was that I didn't realize how many startups fail. I was convinced I would be a dot-com millionaire."
A Management Fellow at DePauw, she went on to earn an M.B.A. from Indiana University's Kelley School of Business and graduated from the CBA Executive Banking School. Her community service includes being a trustee of the Malpas Scholarship Trust at DePauw.
Lorch's life lesson: "If I had to encapsulate how I got here, it's this: I said 'yes' far more often than I said 'no.'"
Read more here.
Back