You're Invited to Join in Center for Diversity and Inclusion's Opening Weekend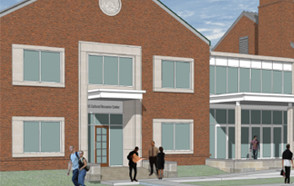 November 10, 2017
This weekend's celebration of the opening and dedication of the Justin and Darrianne Christian Center for Diversity and Inclusion kicks off today at 1:30 p.m. in the Student Living Room of the Union Building, with a conversation with Charlayne Hunter-Gault. It wlll be led byJohn Dittmer, professor emeritus of american history John Dittmer, a nationally-recognized authority on the civil rights movement.
At 4 p.m., Hunter-Gault will deliver an address in Meharry Hall at an event open to the public. Hunter-Gault is the author of four books. Her latest work, an e-book called "Corrective Rape," details the devastating way some men in South Africa attempt to "correct" gay women's sexual identity. More information about Hunter-Gault and this lecture can be found here.
Announced in September 2016 after a more than $500,000 gift from 1995 DePauw graduates Justin P. and Darrianne Howard Christian, the Christian Center for Diversity and Inclusion supports student identity-affinity organizations, offers cultural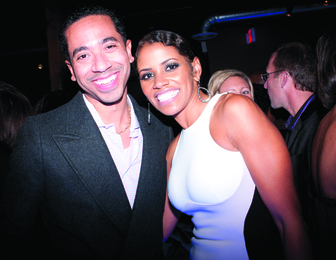 programming and services for students of color and international students, advocates for social justice and assist in fosters a safe and affirming campus climate for all students. It is located at the corner of Indiana and Hanna Streets. The building will be formally dedicated at 10 a.m. Saturday.
"The gift the Christians have made to DePauw will benefit this campus and its students for many years to come," said President D. Mark McCoy. "This college has a long history of being committed to issues of diversity and inclusion, and the Christian Center will do much to carry these important conversations and commitments forward."
A complete listing of celebratory events is below.
1:30 p.m.
A Conversation with Charlyane Hunter-Gault and Professor Emeritus of American History John Dittmer
Student Living Room on the lower level of the Memorial Student Union Building.
4 p.m.
Center for Diversity and Inclusion Kickoff Celebration Guest Speaker
Charlayne Hunter-Gault, Civil Rights Activist, Radio Personality, News Anchor, Journalist
Meharry Hall, East College

(Please RSVP to wendyjackson@depauw.edu)
7-10 p.m.
CDI Kick-Off Celebration
Free Food Trucks, Games and Prizes
"Battle of the DJs - Old School vs New School"
Green Center for Performing Arts, Great Hall
10 a.m.
The Justin and Darrianne Christian Center for Diversity and Inclusion Dedication (CDI)
18 West Hanna Street, Greencastle, IN 46135
10:30 a.m.
CDI Informal Tours and Student-Sponsored Tailgate
The Center for Diversity and Inclusion
Back