NBC's Credibility a Factor as Matt Lauer Story Unfolds: Prof. Jeff McCall '76
November 30, 2017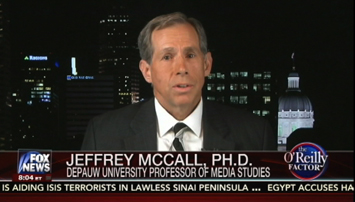 In the wake of the firing of Today Show anchor Matt Lauer for alleged sexual harassment, "Media critic and DePauw University journalism professor Jeff McCall thinks NBC News needs to be more transparent and expose any executives -- past or present -- who may have enabled Lauer's toxic behavior," reports FOX News.
McCall, professor of communication at DePauw and a former journalist, says, "I do think NBC should continue to report on its own Lauer situation, detailing what it knew and when. It is likely there were enablers within the NBC hierarchy that need to be reported on. NBC just can't become its own sacred cow if it wants to keep any sense of credibility."
The complete story by Brian Flood is available online here.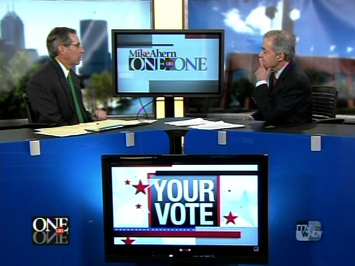 Jeffrey M. McCall is author of the book Viewer Discretion Advised: Taking Control of Mass Media Influences and a 1976 graduate of DePauw where he was a Rector Scholar and speech (communication) major and worked on student radio station WGRE, which he now serves as faculty adviser. McCall earned a master's degree from the University of Illinois and a Ph.D. from the University of Missouri.
The professor has been cited in stories by more than 100 American newspapers in articles covering media matters. Two days ago, Dr. McCall talked with the Washington Post about a proposed buyout of Time, Inc. involving the Koch brothers.
Source: FOX News
Back