Indianapolis Star Alerts Readers to an Upcoming "First" -- a Robot Ubben Lecturer
December 4, 2017

"DePauw University's Ubben Lecture Series has brought some pretty special guests to the Greencastle campus -- presidents, celebrities, athletes, Nobel laureates," reports the Indianapolis Star this morning. "Still, the next featured speaker will be a first. Sophia is the world's 'first artificial intelligence-fueled android' -- better known as, a robot. On Feb. 28, she'll travel from Hong Kong with her creator, David Hanson. Hanson is the founder, CEO and chief designer or Hanson Robotics."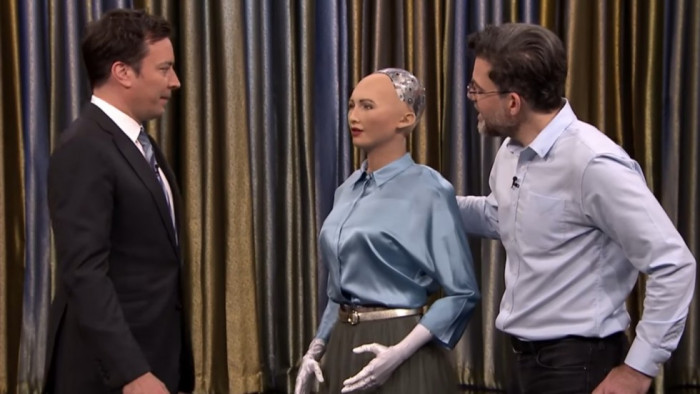 Arika Herron writes, "Together, they'll deliver a talk, take questions from the audience and offer insights into the rapidly-approaching future ... You can 'meet the future' Feb. 28 at 7:30 p.m. in DePauw's Kresge Auditorium."
The story appears on page A3 of today's edition. It's also available at IndyStar.com with the headline, "What? A robot will be featured speaker for DePauw University's renowned Ubben Lecture Series."
DePauw announced its latest Ubben Lecture on Friday. The appearance by Sophia and David Hanson will -- like all of the previous 109 programs offered by the Ubben series -- be free and open to the public.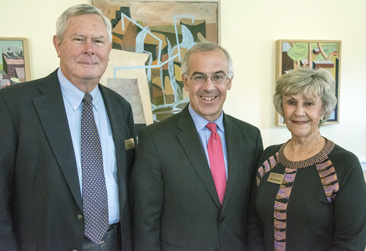 Funded entirely by a gift from 1958 DePauw graduates Tim and Sharon Ubben, the series has "brought the world to Greencastle" since 1986, with recent visitors including Malala Yousafzai, the youngest-ever recipient of the Nobel Peace Prize, and former British Prime Minister David Cameron. (at right: the Ubbens with New York Times columnist and author David Brooks)
To view a complete roster of Ubben Lecturers -- which includes links to video clips and news stories -- click here. Video montages of many events are available on YouTube.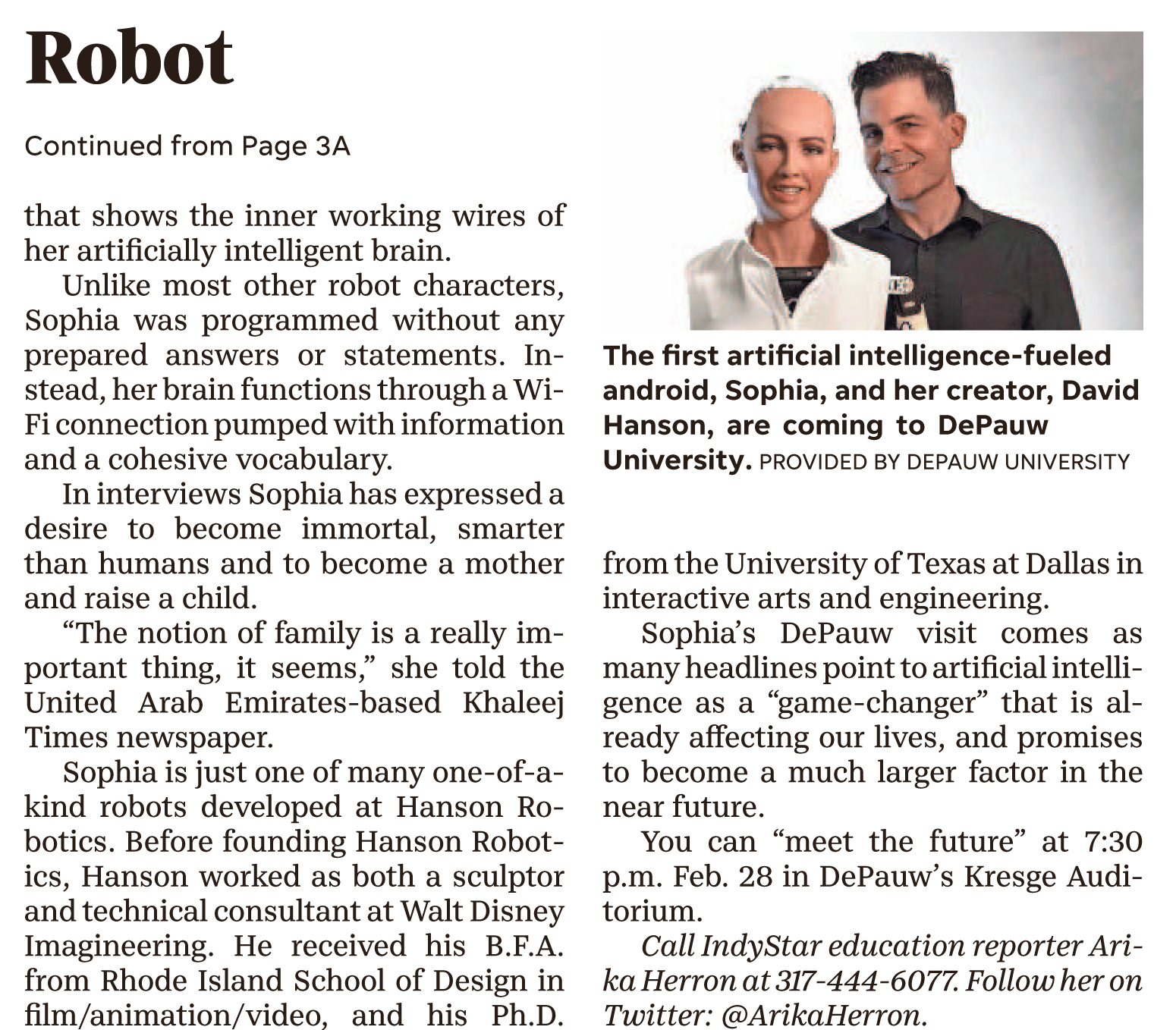 Source: Indianapolis Star
Back