A Record Nine DePauw Students Receive Gilman International Scholarships for Spring Semester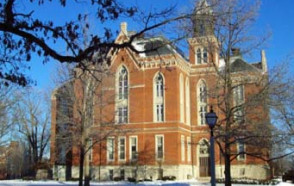 December 5, 2017
Nine DePauw University students have won the prestigious Benjamin A. Gilman International Scholarship to study abroad in spring 2018. They follow four other DePauw undergraduates who are wrapping up Gilman Scholarship appearances during this fall semester. The totals of 13 recipients in one academic year, and nine in one semester are both record highs for DePauw.
Sponsored by the U.S. Department of State's Bureau of Educational and Cultural Affairs, the Gilman International Scholarship Program offers grants for U.S. citizen undergraduate students of limited financial means to pursue academic studies or credit-bearing, career-oriented internships abroad. Such international exchange is intended to better prepare U.S. students to assume significant roles in an increasingly global economy and interdependent world.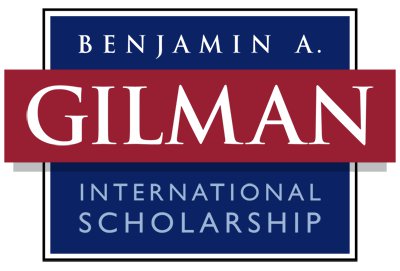 "We're rightfully proud of the strong showing our students have made in the Gilman competition this year," says Kate Knaul, assistant dean of academic life and director of national fellowships and awards. "These applications require students to write about themselves and their academic and professional interests. Success often requires that students share quite a bit about themselves, so they deserve great kudos for this accomplishment."
The DePauw recipients are among approximately 1,000 American undergraduate students from 386 colleges and universities across the U.S. selected to receive the scholarship.
The DePauw recipients (with their majors) for the spring semester are:
Paige Bagby '19 (global health & peace and conflict studies, 2019) is going to Switzerland to study global health development and policy with the School for International Training.
Isabelle Bystrowicz '19 (computer science and Spanish) will travel to Argentina with International Studies Abroad (ISA) to focus on business and Latin American Studies.
Maxwell Filkins '19 (music business) is going to Vienna through the Institute for the International Education of Students (IES) to study music.
Antoinette Huber '19 (history) will be in India, Brazil and South Africa with The School for International Training's International Honors Program to study cities in the 21st century.
Courtney Oliver '19 (philosophy) will spend the spring in Denmark with the Danish Institute for Study Abroad.
Alexandria Peterson '19 (biology and global health) will focus on sustainable development studies with the School for Field Studies in Costa Rica.
Yensuahte Sawyer '19 (global health) is studying at LaTrobe University in Australia.
Bo Shimmin '19 (music performance) will be studying innovation and tradition in music with IES in Italy.
Grant Woods '19 (music) is going to Vienna through IES to study music.
Gilman Scholars receive up to $5,000 to apply towards their study abroad or internship program costs with additional funding available for the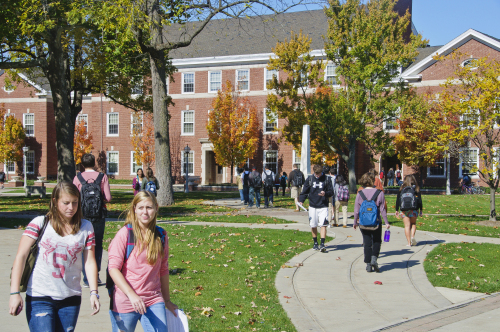 study of a critical language overseas. The Gilman scholarship supports American undergraduate students of limited financial means to study or intern abroad and, since 2001, has enabled more than 25,000 outstanding Americans of diverse backgrounds to engage in a meaningful educational experience abroad. The program has successfully broadened U.S. participation in study abroad, while emphasizing countries and regions where fewer Americans traditionally study.
The late Congressman Gilman, for whom the scholarship is named, served in the House of Representatives for 30 years and chaired the House Foreign Relations Committee. When honored with the Secretary of State's Distinguished Service Medal in 2002, he commented, "Living and learning in a vastly different environment of another nation not only exposes our students to alternate views, but adds an enriching social and cultural experience. It also provides our students with the opportunity to return home with a deeper understanding of their place in the world, encouraging them to be a contributor, rather than a spectator in the international community."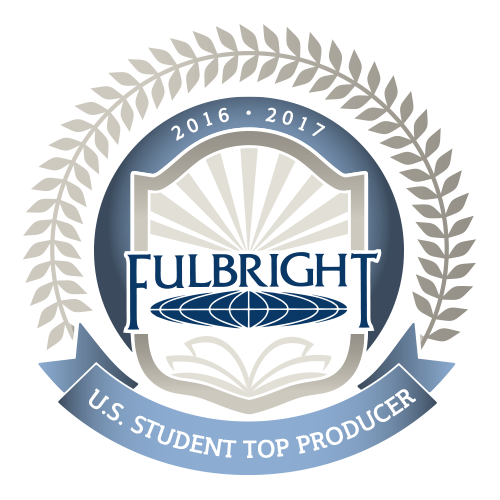 The Gilman Program is supported in its implementation by the Institute of International Education (IIE).
DePauw students applying for a Gilman Scholarship are supported by the director of fellowships and awards, as well as off-campus study advisors in the Hubbard Center for Student Engagement.
DePauw University ranks #5 among baccalaureate colleges for the total of students studying abroad, according to the 2017 Open Doors Report on International Educational Exchange. Read more here.
DePauw is also listed among the "Top Producers of Fulbright Awards for U.S. Students, 2016-17" in the Chronicle of Higher Education. DePauw has been cited as one of the USA's top producers of Fulbright Fellows six consecutive times and in ten of the last 11 years.
Back