"Let's Join Together to Protect Our Investment in All Dreamers," President McCoy Writes in Washington Post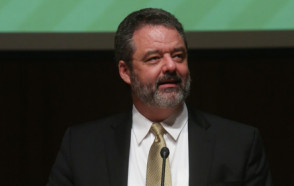 December 5, 2017
"While most American colleges are said to tilt left, I am the president of a liberal arts college in a state that tilts right," writes D. Mark McCoy, president of DePauw University, in a Washington Post op-ed today. "I hear both sides regularly. In today's echo chambers, that is an uncommon experience. Daily, I have the opportunity to learn from many sides. Our country was founded on such opportunities and the spirited debate they provoke. Such is the case with the Deferred Action for Childhood Arrivals (DACA), a program for young immigrants with an uncertain fate."
Pointing out that the proposed 2001 "Dream Act" had bipartisan support, Dr. McCoy states, "At least 95 percent of DACA recipients are employed or in school, and 5 percent have started their own businesses. Moody's estimates that five years after the repeal of DACA, the nation's gross domestic product will be $105 billion less than had the program continued. Social scientists estimate that Dreamers have a lower incarceration rate than native-born Americans. DACA recipients have invested in America, and America has invested substantially in them."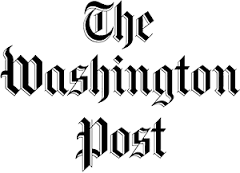 The DePauw president notes, "I spoke recently to a DACA student I will call Rachel who was brought to this country by her parents when she was 2 years old to escape a life-threatening situation. Her parents are hard workers and have dedicated their lives to their children, two of whom are citizens and Rachel, who is not. Her grandmother applied for citizenship more than 16 years ago and is still trying. Her parents, for Rachel's sake, could not wait. The attitude of this family is remarkable."
McCoy, the father of triplets, asserts, "If my own daughters grow up with her attitude and perseverance, I'll consider myself lucky indeed. The United States has always been a place for dreamers. As Jack Kennedy's grandfather said: 'We are all immigrants. It's just a matter of a few boats.'
He concludes, "To want what is best for America is bipartisan. Let's join together to protect our investment in all dreamers."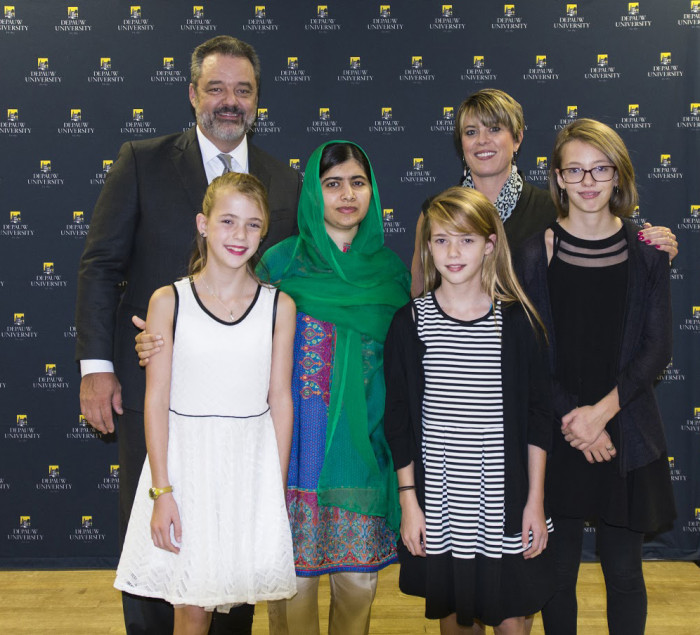 The complete essay, headlined "Let's not play politics with the lives of dreamers," is available at the Post's website.
In September, President McCoy joined the presidents of 10 other schools in the Great Lakes Colleges Association in signing a statement, "Pathways for Childhood Arrivals." (at right: the McCoy family with Malala Yousafzai during her September 4 DePauw visit)
McCoy was appointed DePauw's twentieth president on March 7, 2016 following a national search and took office July 1, 2016. He was inaugurated in October 2016 during ceremonies over Old Gold Weekend.
The president's inaugural address is embedded below.
Source: Washington Post
Back