Prof. Dennis Killinger '69 Named Fellow of the the National Academy of Inventors
December 12, 2017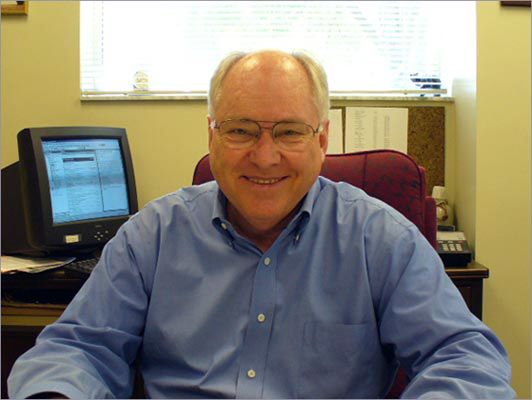 Dennis K. Killinger, Distinguished University Professor Emeritus of Physics at the University of South Florida and the recipient of a master's degree from DePauw University in 1969, has been named to the 2017 class of Fellows of the the National Academy of Inventors.
Today's announcement calls Killinger "a pioneer in the use of lasers and optical remote sense as scientific tools."
The organization notes, "Election to NAI Fellow status is the highest professional accolade bestowed solely to academic inventors who have demonstrated a prolific spirit of innovation in creating or facilitating outstanding inventions that have made a tangible impact on quality of life, economic development, and welfare of society."
Paul R. Sanberg, USF's senior vice president for research, innovation and knowledge enterprise, cites Killinger's "remarkable contributions to society" through his research and the patents and licensing his work has created. They are "tools that not only advance research and discovery, but also improve the lives of people around the world."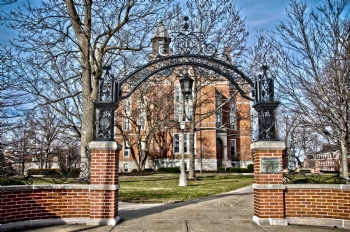 Killinger is past director of the Lidar Remote Sensing Laboratory in USF's College of Arts and Sciences, "and is known internationally for his work in laser and optical remote sensing, laser radar/Lidar, applied laser spectroscopy, laser physics, and Free Space Optical (FSO) laser communication. He is also president and CEO of SenOptics, which develops atmospheric laser communication and lidar sensors for driverless vehicles. Killinger was one of the early pioneers in the field of tunable laser development, high-resolution laser spectroscopy and laser remote sensing more than 40 years ago. He is responsible for some of the major advances in this field, including the first laser remote sensing and mapping of methane, CO, NO, ammonia, and CO2 in the atmosphere, the detection of trace plastics (BPA) and organics leached into drinking water, and remote laser-induced-breakdown spectroscopy of explosives."
Professor Killinger earned his B.A. from the University of Iowa, an M.S. from DePauw, and his doctorate from the University of Michigan.
Read more here.
Back