Craig Stevenson '02 Promoted to Partner at DeWitt Ross & Stevens
January 3, 2018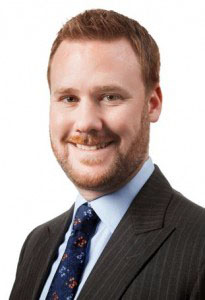 Craig E. Stevenson, an attorney and 2002 graduate of DePauw University, has been promoted to partner in the law firm of DeWitt Ross & Stevens S.C., and its affiliate DeWitt Mackall Crounse & Moore S.C.
Stevenson, who practices in the firm's Madison, Wisconsin office, "practices in the areas of creditor's rights, business bankruptcy, business and litigation," notes an announcement. "He represents debtors and creditors in all chapters of bankruptcy, foreclosures, receiverships, workouts, and state and federal litigation."
A political science major and Media Fellow at DePauw, Stevenson earned his law degree from the University of Wisconsin in 2006.
Read more here.
Back