Prof. Kevin Howley Authors Drones: Media Discourse & the Public Imagination
January 11, 2018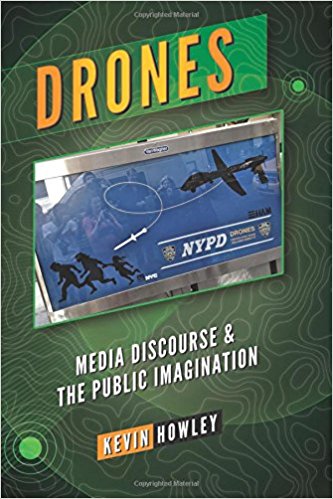 Kevin Howley, professor of communication at DePauw University, is the author of Drones: Media Discourse & the Public Imagination. The book has just been released by Peter Lang Inc.
Dr. Howley's book "starts with a basic premise: technology shapes and is shaped by the stories we tell about it," notes a synopsis. "Stories about drones -- at once anxious and hopeful, fearful and awe-inspired -- are emblematic of the profound ambivalence that frequently accompanies the introduction of new technologies. Through critical analysis of a variety of cultural forms -- from newspaper headlines, nightly newscasts, and documentary films, to advertising, entertainment media, and graphic arts -- this book demonstrates the prevalence of drones in global battlefields and domestic airspace, public discourse, and the popular imagination. Written in a lively, engaging, and accessible style, Kevin Howley argues that media discourse plays a decisive role in shaping these new technologies, understanding their application in various spheres of human activity, and integrating them into everyday life. In doing so, Howley highlights the relationship between discursive and material practice in the social construction of technology."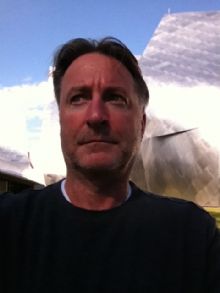 Arthur Holland Michel, co-director of the Center for the Study of the Drone at Bard College, calls Howley's work "an impressive chronicle," adding, "This book will no doubt serve as a key resource for anybody hoping to better understand the complex and shifting dynamics of prevailing public sentiment about U.S. military drone use."
Howley's book project was supported by a 2016-19 Joseph Boyer Faculty Fellowship from DePauw.
Learn more and order the title at Amazon.com.
Dr. Howley, who teaches media studies, is the editor of Media Interventions and Understanding Community Media and authored Community Media: People, Places, and Communication Technologies. Last month he discussed net neutrality with the Christian Science Monitor.
Back