The Movie Industry "Has Lost its Way", Opines Prof. Jeff McCall '76
January 14, 2018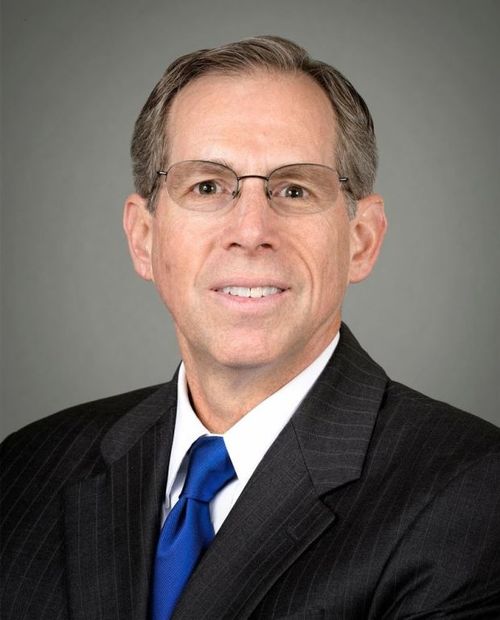 America's movie industry, which has historically provided "dramatic escapism and ... a unique experience," in the view of Jeffrey M. McCall, "has lost its way, unable to connect to regular people who view Hollywood as existing in a detached cultural orbit." In a newspaper column, McCall, professor of communication at DePauw University, writes, "Movies still have to appeal to a society's cultural core and too many filmmakers are living in their own fake worlds. Fantasy and fiction and flashiness have appealed to audiences for decades, but overproduced special effects, bizarre story lines, fake hype and cultural disconnection do not."
The professor notes, "Movie attendance last year dropped to its lowest level in over 20 years. There were 330 million fewer tickets sold last year than in 2002. Even with an improving national economy, which should send people into movie houses with disposable income, the film industry suffered. The sour public mood about Hollywood was reflected in the poor ratings for the Golden Globes telecast, for which viewership was down in spite of the hype surrounding Oprah."
According to Dr. McCall, "There is little remaining in Hollywood with which traditional viewers can connect. The 20th Century philosopher G.K. Chesterton once wrote, 'Nothing sublimely artistic has ever arisen from mere art. There must be a rich moral soil for any great aesthetic growth.' So it is with today's 'entertainment' industry as it spins its wheels with 'mere art' and a defective moral compass.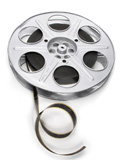 The movie market has been flooded in recent years with sequels and remakes, a sure sign the industry is running out of ideas. Producers inject gaudy special effects in an attempt to startle viewers, but this technical wizardry can't cover for a lack of story."
Increasing home video options such as high definition streaming offer "a partial excuse" for the drop in movie theatre business, but as McCall states, "If watching video at home were that great, the film industry would have disintegrated in the 1950s when television invaded the American home."
He concludes, "The film industry has always been a combination of reflecting a society's existing culture and using the medium to influence and move the culture. The decline in movie attendance could well reflect consumers' instinct that their existing principles and standards are being ignored by film producers who selfishly seek to push their own world views. Recent revelations about the seediness and harassment that pervades the entertainment

industry tells all that we need to know about the cultural chasm between Hollywood and the rest of the nation ... Film producers would be well advised to start understanding and considering the interests of their potential audience. Finding a Jimmy Stewart to become the face of the film industry, as opposed to Harvey Weinstein, would also help."
You'll find the complete op-ed at the website of the Indianapolis Star.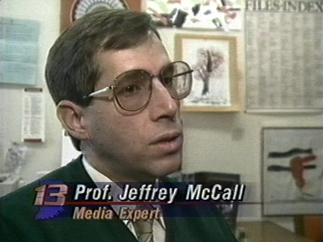 A 1976 DePauw graduate, Jeff McCall is a former journalist and author of Viewer Discretion Advised: Taking Control of Mass Media Influences. He joined the DePauw faculty in 1985 and serves as faculty adviser to student radio station WGRE, where he worked as an undergraduate.
The professor is regularly cited in major media reports. His most recent appearances include a chat Wednesday with Southern California's KPCC-FM about the future of Breitbart News. McCall also recently wrote a newspaper column on the state of free speech in America and was interviewed for a story in The Hill on President Trump's relationship with the news media. McCall recently talked with the Boston Globe about fallout from recent high profile sexual harassment cases and with The World Weekly about the proposed Disney-Fox transaction.
Source: Indianapolis Star
Back