Groundbreaking Former Prof. Belle Mansfield is a Jeopardy! Clue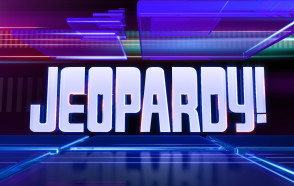 January 10, 2018
"Iowa history was in the spotlight during Tuesday's episode of Jeopardy!," reports the Des Moines Register. An article notes that Lindsay Resnick, an archivist from Atlanta, correctly answered this "Double Jeopardy!" clue for $2,000: "In 1869, Arabella Mansfield became the USA's first woman admitted to this profession, & later taught at DePauw. Response: What is law?"
Access the story at the newspaper's website.
Arabella "Belle" Babb Mansfield (1846-1911), was the nation's first female lawyer and a leader in the women's suffrage movement. She joined the faculty of Indiana Asbury University (now DePauw) in 1886, where she taught both art and music and served as dean of both programs.
DePauw's Women's Hall, which was built in 1885, was renamed in Mansfield's honor in 1918; it was destroyed by fire in 1933.
In 2003, one of the duplexes on the DePauw campus was named to honor Belle Mansfield's legacy and contributions to the University. Read more in this previous story.
On April 25, 2017, DePauw was a clue on Jeopardy!. Learn more here.
Source: Des Moines Register
Back