DePauw Junior & 'Dreamer' Anna Muñoz Addresses Capitol Hill News Conference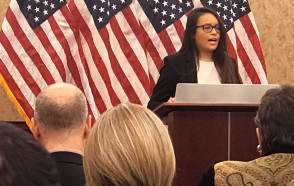 January 17, 2018
"Today I am more open minded and passionate thanks to my professors and peers at DePauw University who challenge me to ask the difficult questions and to realize that every single person has a story worth hearing," DePauw junior Anna Muñoz told a news conference in Washington, D.C. this afternoon. "Today I am here on Capitol Hill to share my own story to lawmakers in hopes that they truly listen."
The event was presented by the Presidents' Alliance on Higher Education and Immigration, a collective effort to improve how colleges and universities address immigration-related matters affecting their campuses (DePauw joined the Alliance last month). Muñoz spoke on behalf of fellow "Dreamers", undocumented immigrants who were brought to the United States as children. She was the only student to speak at the news conference; DePauw President D. Mark McCoy was among the college leaders present at the gathering.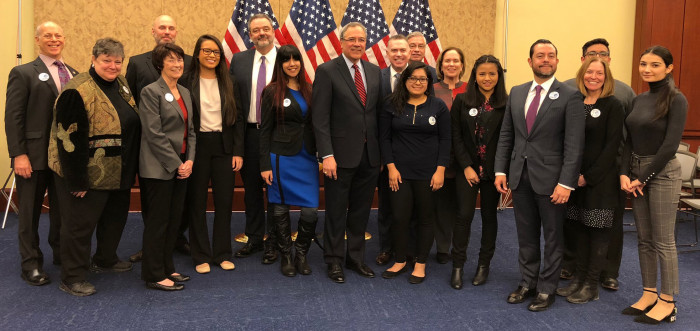 Muñoz told how her parents brought her to the United States from Mexico as a two-year-old and how they struggled in America.
"I realized what it meant to be undocumented in this country when I was in high school," she told the news conference. "My father simply told me college is not an option unless I got a scholarship. "At the time, and still today, undocumented students do not qualify for federal financial aid ... I knew I had to work harder than my counterparts, who often took education for granted. Today I am eternally grateful for my counselor, who nominated me for the Lilly Endowment Scholarship that now funds my education at DePauw University."
She noted, "There are many stories like mine but I want to recognize that there are also thousands of stories of Dreamers who haven't had the same opportunities for a reason of their control. Their stories are equally important as mine, and just as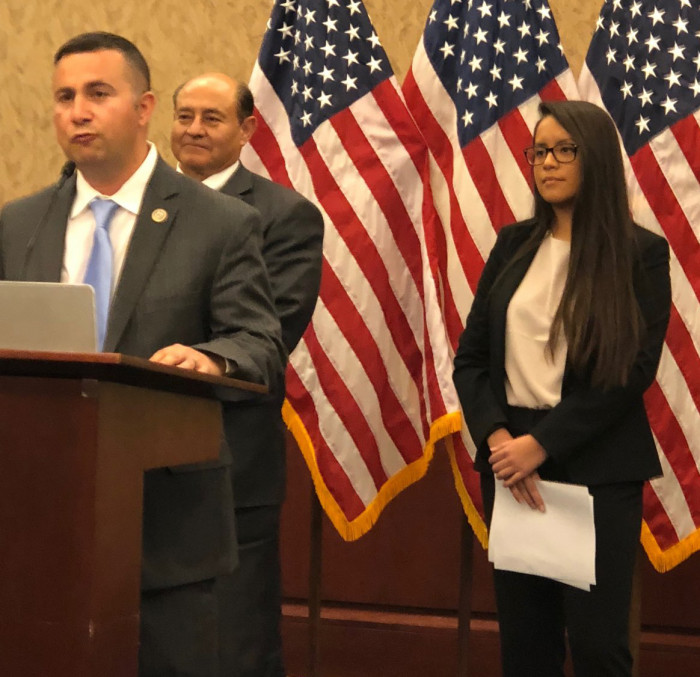 worthy of your consideration."
After the session, Muñoz joined Dr. McCoy and other presidents in the Alliance as they met with lawmakers in the Capitol to call on Congress to pass a permanent legislative solution to protect undocumented youth, students and other Dreamers from deportation. The Presidents Alliance now includes 234 American college and university presidents and chancellors from across the country.
A neuroscience major and biochemistry and French minor, Muñoz said, "My dream is to become a physician who opens a free clinic, because growing up I did not have access to health care so I attended these free clinics."
Video of today's news conference is available below.
Last month, the Washington Post distributed an op-ed by President McCoy in which he stated, "To want what is best for America is bipartisan. Let's join together to protect our investment in all dreamers."
Back