TV Producer & Soccer Coach Brad Hauter '87 Featured on Inside Indiana Business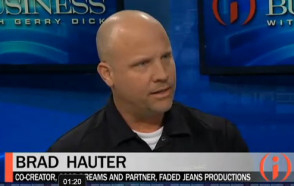 January 19, 2018
"OK, you're the men's soccer coach at DePauw University in Greencastle, how did a soccer coach get into the video production world," Gerry Dick asked Brad Hauter on this week's edition of Inside Indiana Business. Hauter, a 1987 graduate of DePauw, is the co-creator of Coop Dreams, a syndicated television program now in its fourth season.
"Back in the late '90s and early 2000s, I was asked to be the spokesperson for Keep America Beautiful driving a lawn mower across the United States (as part of a) campaign," Hauter told the statewide business program. "And on the end of that, it had gotten so much media attention that Lorne Michaels' production company asked about doing a show. At that time I had 4-year-old twins, I couldn't leave for New York or L.A., and so we decided to settle that production company here. The sponsors of that trip jumped on board and we actually began a production company here."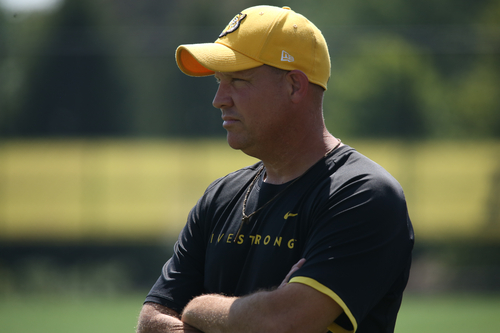 That company, Faded Jeans Productions, created Junk'd as well as Off the Streets and Life at the Crossroads.
Coop Dreams, which is now in syndication, features Hauter. The show spotlights "the hilarious adventures of a suburban family gone rural in search of a more sustainable lifestyle," according to a synopsis. Dad's dream is to try raising backyard chickens, but other family members are not as ... enthusiastic."
Hauter became DePauw's head men's soccer coach in 2008. He earned a bachelor of arts degree in psychology from DePauw where he was a four-year starting goalkeeper and two-time MVP.
Learn more here. The interview with Hauter is embedded below.
Back