President McCoy Quoted in NY Times Look at Indy's Assets
January 25, 2018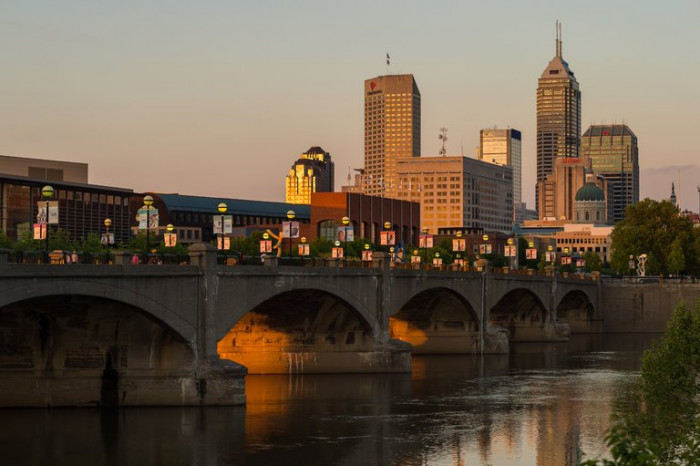 "In the frenzy of coverage and speculation that accompanied Amazon's initial announcement of a North America-wide competition for the new headquarters, I couldn't find anyone who cited Indianapolis as a likely finalist," writes James B. Stewart in the New York Times. And then there's Indianapolis." (at right: Times photo by Stacy Able)
Affordable housing and cost-of-living, a climate that is friendly to business, and state and local governments that avoid partisan gridlock are among Indy's virtues, the article notes. "With a population of 855,000 (ranked 15th among United States cities), in a metropolitan area of more than 2 million, Indianapolis is larger and more diverse than many people realize. The city has a highly regarded symphony, art museum, ballet and school of ballet, and zoo."
Stewart notes, "In launching the competition, Amazon also said 'a strong university system is required.' Indianapolis hardly comes to mind as an academic mecca. But it's the geographic center of 'a surprising number of highly rated schools that are a 45-minute to one-hour drive away,'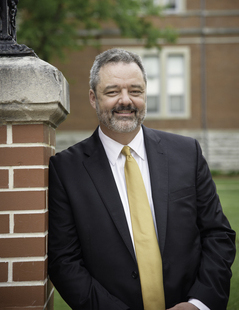 said Mark McCoy, the president of DePauw University, a liberal arts college and music school in Greencastle (a 35-minue drive from the Indianapolis airport, and also my alma mater). These include Big Ten members Indiana University and Purdue University, as well as Rose-Hulman Institute of Technology, ranked the nation's No. 1 undergraduate engineering program by U.S. News & World Report for 19 consecutive years. "Many university faculty members live in or around Indianapolis, 'attracted to a metropolitan area with great cultural opportunities,' Dr. McCoy said. 'Over 5,000 of our DePauw graduates live in Indianapolis. After they graduate, many of them want to stay.'"
The complete story -- headlined "Is Indianapolis Cool Enough for Amazon? It Just Might Be" -- can be found here.
A 1973 DePauw graduate, Stewart is the author of the "Common Sense" column for the Business Day section of the New York Times and a former editor of The DePauw. He won the Pulitzer Prize for Explanatory Journalism in 1988 for his articles in the Wall Street Journal about the 1987 dramatic upheaval in the stock market and insider trading. His
books include Den of Thieves; DisneyWar: The Battle for the Magic Kingdom; Tangled Webs: How False Statements are Undermining America from Martha Stewart to Bernie Madoff; and Heart of a Soldier: A Story of Love, Heroism, and September 11th.
He told a symposium, "Two things have infused all of my work since going to DePauw. One is to take the depth of literature and try to apply that to nonfiction writing, and two, to try to expand our knowledge by asking questions, not regurgitating material that we already know. That's particularly relevant in the world of the Internet, where almost everything is regurgitated."
Stewart received the Old Gold Goblet from DePauw in 2009. In May 2012, he addressed DePauw's annual commencement and was presented with DePauw's Bernard C. Kilgore '29 Medal for Distinguished Lifetime Achievement in Journalism. A summary of his remarks can be accessed here, or click below for video of his speech.
Source: New York Times
Back