Upcoming Ubben Lecturer, Roboticist David Hanson, is in Running for the IBM Watson A.I. XPrize
January 29, 2018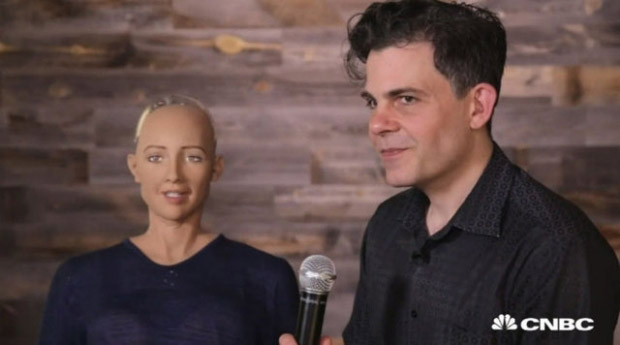 "Robots are getting better at walking, talking and looking like humans," begins a story in the Wall Street Journal. "But big questions remain: Will we want to spend time with them on a regular basis? And how useful to humans could they become? David Hanson, the founder of Hong Kong-based Hanson Robotics, thinks the true beauty of his creation, Sophia, lies beneath the surface: in her machine-learning capabilities."
Hanson, who will bring Sophia to DePauw University on February 28 for an Ubben Lecture, says, "We are building the A.I. architecture for genuine love."
The article notes that Hanson's team "has advanced to the second round of the $5 million IBM Watson AI XPrize, a four-year competition that aims to accelerate adoption of AI technologies."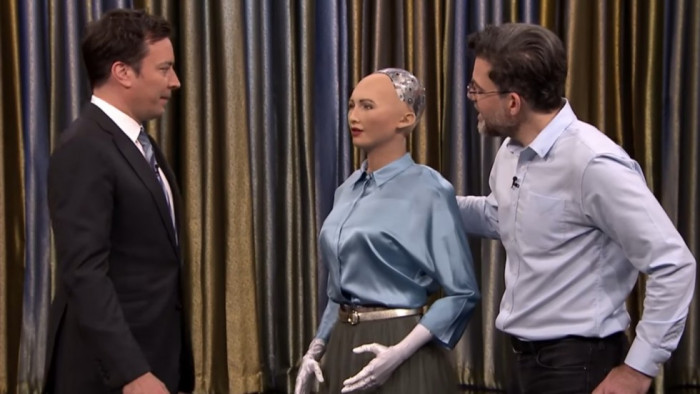 According to Dr. Hanson, "While Sophia is not yet fully alive or conscious, she is a solid research platform for the pursuit of general intelligence, creativity, and wisdom in machines."
Access the piece at the newspaper's website.
The February 28 DePauw event, "Meet the Future", will begin at 7:30 p.m. in Kresge Auditorium, located within the Green Center for the Performing Arts. At the Ubben Lecture, which is free and open to all, the two will deliver a speech, take questions from the audience, and offer insights into the world of tomorrow that we're already entering today.
Learn more in the original announcement.

The Indianapolis Star noted, "DePauw University's Ubben Lecture Series has brought some pretty special guests to the Greencastle campus -- presidents, celebrities, athletes, Nobel laureates. Still, the next featured speaker will be a first. Sophia is the world's 'first artificial intelligence-fueled android' -- better known as, a robot. On Feb. 28, she'll travel from Hong Kong with her creator, David Hanson. Hanson is the founder, CEO and chief designer or Hanson Robotics."
Read more here.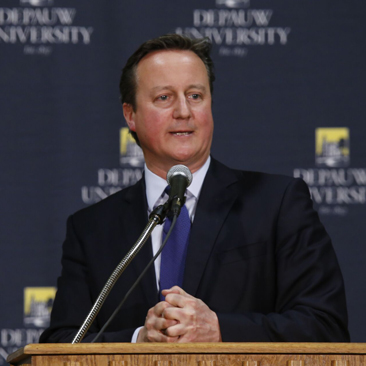 Funded entirely by a gift from 1958 DePauw graduates Tim and Sharon Ubben, the series has "brought the world to Greencastle" since 1986, with recent visitors including Malala Yousafzai, the youngest-ever recipient of the Nobel Peace Prize, and former British Prime Minister David Cameron (seen at left).
To view a complete roster of Ubben Lecturers -- which includes links to video clips and news stories -- click here.
Video montages of many events are available on YouTube.
Source: Wall Street Journal
Back