Days of Our Lives' Bill Hayes '47 to be Honored for Lifetime Achievement at Daytime Emmy Awards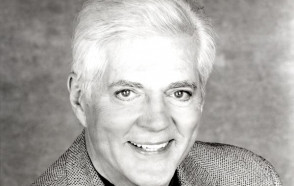 February 1, 2018
Bill Hayes, an actor/singer and 1947 DePauw University graduate who has performed on television's Days of Our Lives for 48 years, will be honored with a Lifetime Achievement Award by the National Academy of Television Arts and Sciences (NATAS) the Daytime Emmy® Awards. The event will take place Sunday, April 29, at the Pasadena Civic Auditorium in Southern California.
This year's other honorees are Hayes's wife and co-star, Susan Seaforth Hayes, and TV producers Sid and Marty Krofft.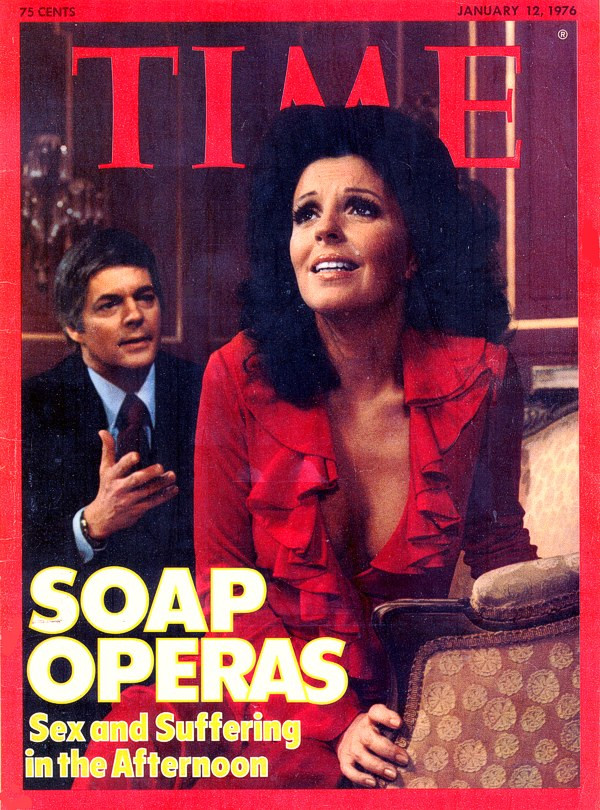 "I've been star-struck by the dynamic duo of Bill Hayes and Susan Seaforth Hayes for decades," said David Michaels, senior vice president of the Daytime Emmy Awards. "The scope of their work across the television, film and stage landscape is amazing. Their continuing roles of almost 50 years on Days of Our Lives, where they also met and married, is a daytime story like no other." (at left: the couple on the cover of TIME in January 1976)
Today's announcement notes, "Bill Hayes burst onto the national television scene in Olsen & Johnson's 1949 madcap series Fire-Ball Fun-for-All. From there he was tapped to be a featured singer on Your Show of Shows starring Sid Caesar and Imogene Coca (1950-1954). Bill made his Broadway debut in Rodgers & Hammerstein's Me and Juliet (1953-1954), and followed with a gold record for The Ballad of Davy Crockett (over 4,000,000 sold; still selling!), acclaimed Best Record of 1955. Hayes's feature films: the Warner Bros. farce Stop! You're Killing Me (1953), Otto Preminger's The Cardinal (1963) and the award-winning Wrestling with God (1989). Since 1970, Bill Hayes has portrayed 'Doug Williams' on NBC's Days of Our Lives (2,085 episodes to date!), garnering two Emmy nominations and several Best Actor Awards. Bill also appeared as a regular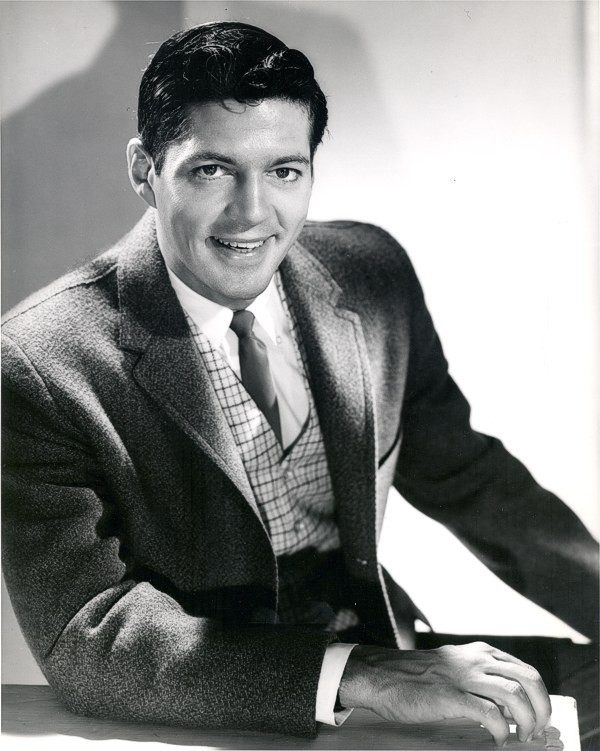 on Hollywood Squares and as a talk-show guest with Johnny, Phil, Dinah, Merv, Geraldo, Regis, Oprah and Martha."
It points out that after graduating from DePauw, where he was a Rector Scholar, Hayes earned a master's degree in music from Northwestern University and a Ph.D. in education from West Virginia University.
Read more here.
Last June, Hayes made a surprise appearance on the Tonight Show with Jimmy Fallon when, during a break in the taping, Fallon wandered into the crowd and was notified that Hayes, "the longest-living television actor in the world," was among those in the house. Fallon wound up leading Hayes down to the set.
Video of the exchange is embedded below and it's summarized here.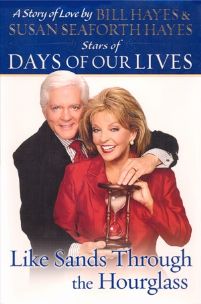 Bill Hayes authored Trumpet: A Novel of the Regency Era, as well as Like Sands Through the Hourglass, which he co-authored with his wife. The two had a three-day residency at DePauw in 2016.
Hayes received an Alumni Citation from DePauw in 1978, and in 1997 was the keynote speaker at the Class of 1947's 50th reunion.
Footage of a 1960 DePauw visit by Hayes is embedded below.
Back