Phi Beta Kappa Spotlights the Uncommon Experiences of Senior Grant Potts
February 7, 2018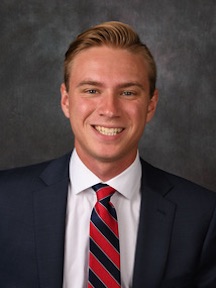 "I don't think the liberal arts prepares you for one specific function," says DePauw University senior Grant Potts. "It gives you a base that you can apply to a breadth of opportunities."
Potts is featured in Phi Beta Kappa's Key Reporter, which notes that the economics major and Managament Fellow traveled to four continents over his Winter Terms at DePauw and has accepted a job as a business analyst with Deloitte in Minneapolis following graduation.
The article, written by 2017 DePauw graduate and Phi Beta Kappa initiate Julie Block, a producer for WXIN-TV in Indianapolis, notes, "It is difficult to become a member of Phi Beta Kappa as a junior in college. It is difficult to become a member of Phi Beta Kappa at all -- after all, it is the most prestigious academic honor society in the country—but to be recognized as a junior, you must really stand out. Grant embodies what it means to be a Phi Beta Kappa. His commitment to engaging with his liberal arts education and utilizing as many aspects of it as he can mirrors Phi Beta Kappa's mission to advocate for the value and benefits of liberal arts and sciences education."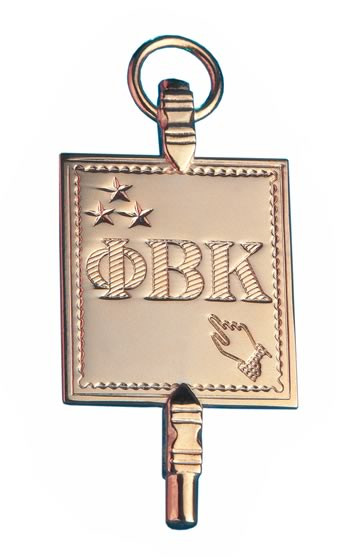 Potts tutors fellow students and is a Presidential Ambassador at DePauw. A native of Terre Haute, Indiana, he's traveled to South Africa to study the life of Nelson Mandela, participated in a medical service trip in Ecuador, was in a cultural and language immersion program in France, and recently traveled to Vietnam.
Coming from the Midwest, conservative America, you have so many preconceived notions you didn't even know you had about a religion or a group of people," he says. "In my public school (in Terre Haute) that perspective of different countries and different languages and cultures was not apparent… that was why I wanted to go to DePauw. I felt like I could pursue that interest."
Potts adds, "For me, that international experience in college has just made me even more hungry to try to kind of carry that through my professional career. I think any employee that is able to understand cultural nuance and those types of things, that employee can only be an asset to any type of firm -- especially at a firm like Deloitte that is so internationally focused."
Read more here.
Back