Prof. Miranda Spivack to Present at Harry Frank Guggenheim Symposium on Crime in America
February 13, 2018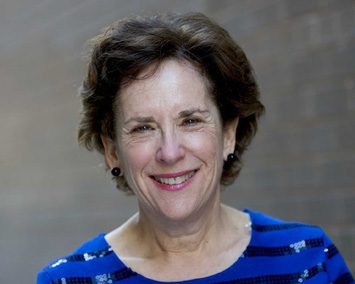 Miranda S. Spivack, Eugene S. Pulliam Distinguished Visiting Professor of Journalism at DePauw University, will be among the speakers at 13th annual Harry Frank Guggenheim Symposium on Crime in America. The event takes place February 15 and 16 at John Jay College of Criminal Justice in New York City.
Spivack will join Bruce Shapiro, executive director of the Dart Center for Journalism and Trauma, a project of Columbia University Graduate School of Journalism, for a Friday discussion entitled "Privacy and Criminal Justice: Is There a Right to be Forgotten Online?".
According to Professor Spivack, a veteran investigative journalist, "I am discussing the idea of 'the right to be forgotten': that is, expunging criminal records for relatively small crimes that today may not even be considered felonies. My view is that these records still need to be available somehow to the public so that we -- the public and journalists -- can assess the work of prosecutors, police and others in law enforcement, to see whether they are doing their jobs properly or whether we can discern patterns of discrimination, unfair arrests, etc. And of course, even if the records are expunged, companies that make a living scraping public records already have this information."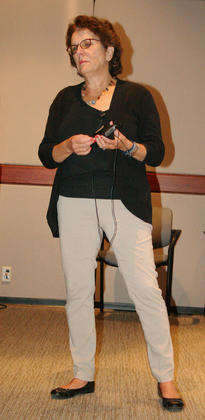 She adds, "It's a tough issue because many employers use this information to reject job applicants (for small amounts of marijuana, for instance). So my view is that the law should take a tougher look at those who illegally, or wrongly use this data, not get rid of the data itself, for then we can't see if government is acting properly and constitutionally."
Learn more about the event here.
Spivack has been a working journalist for four decades and spent nearly 20 years at the Washington Post as an editor and reporter. She recently received the Sunshine Award from the Society of Professional Journalists for her work on behalf of the Center for Investigative Reporting. Issued by SPJ's Board of Directors and Freedom of Information Committee, the Sunshine Awards "honor people or organizations each year for their notable contributions to open government."
In August, Professor Spivack discussed how Marriott's plans to move its headquarters to downtown Bethesda, Maryland could impact that city on public radio station WAMU. A snippet of the program is embedded below.
Back