Dave Borbely '81 Named Offensive Line Coach & Special Asst. to Head Coach at Pitt
February 13, 2018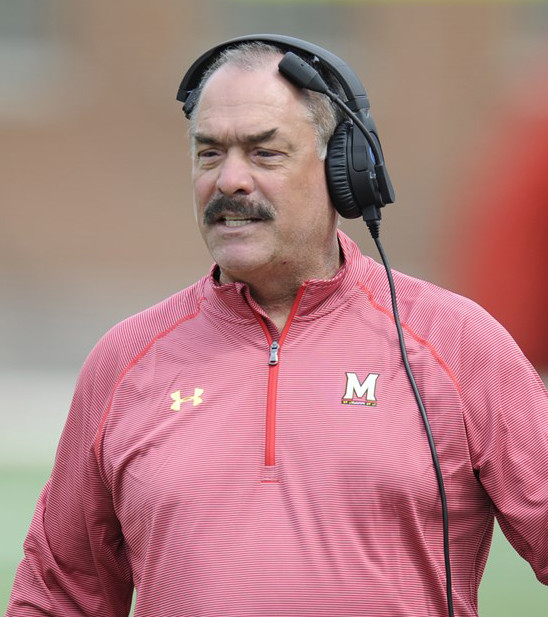 "Dave Borbely, most recently the offensive line coach and special assistant to the head coach at Maryland, has been hired as Pitt's offensive line coach, the university announced Monday," reports the Pittsburgh Post-Gazette. A 1981 graduate of DePauw University, Borbely brings 37 years of coaching experience to the Panthers.
After a long and detailed search, I'm really thrilled to welcome Dave Borbely as our new offensive line coach," stated Pat Narduzzi, head football coach at the University of Pittsburgh. "We could not have hired a more experienced or qualified coach to continue our growth on the offensive front. Dave is an outstanding teacher who knows how to develop players."
Borbely was also previously offensive line coach at Louisville (2012-13) and Colorado (2002-05). At both colleges, he "worked alongside Pitt offensive coordinator Shawn Watson," writes Craig Meyer. "In his two seasons at Louisville, the Cardinals, led by a future first-round draft pick in Teddy Bridgewater at quarterback, went 23-3."
Narduzzi says, "(Borbely) owns a long relationship with our offensive coordinator, Shawn Watson, which will be a major strength for our coaches and players alike. Dave has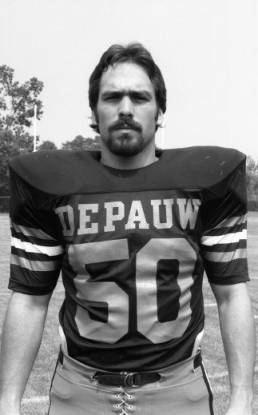 a great football mind and will be a huge asset in our game planning throughout the season."
Borbely said, "I want to thank Coach Narduzzi and the Pitt staff for this opportunity. To have the chance to coach at an institution with such rich history like Pitt is a huge honor for me. Also, to have the opportunity to coach where Joe Moore started his great legacy as the best in the business is very humbling. I'm greatly looking forward to getting started."
Borbely's resume also includes coaching stints at Virginia (2006-09 and 2015), Notre Dame (1998-2001), Stanford (1995-97), Rice (1986-89), Tennessee (1984-85) and Penn (1983). A history major at DePauw, Borbely began his career as a graduate assistant at Evansville in 1981.
Pitt's announcement noted, "A standout offensive lineman at DePauw, he was a four-year letterman and two-time Most Valuable Lineman. He later earned a master's degree in secondary education from Evansville."
Read more at the newspaper's website.
Source: Pittsburgh Post-Gazette
Back