Profs. Glen Kuecker & Alejandro Puga are Editors of Mapping the Megalopolis: Order and Disorder in Mexico City
February 15, 2018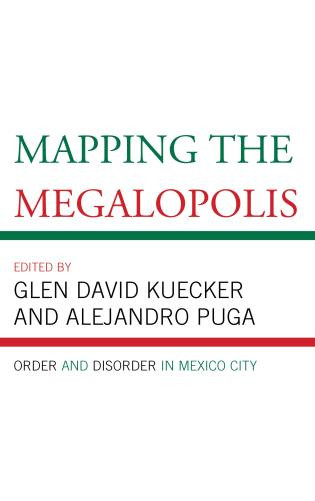 Two DePauw University faculty members -- Glen David Kuecker, professor of history, and Alejandro Puga, Laurel H. Turk Professor of Modern Languages -- are the editors of Mapping the Megalopolis: Order and Disorder in Mexico City. Published by Lexington Books, the publication represents the culmination of three years of Expanding Collaboration Initiative grant work between 10 colleagues representing five Great Lakes Colleges Association institutions (DePauw, Hope, Kenyon, Oberlin and Wabash).
The book "brings the humanities and the social sciences into a conversation about Mexico City in its social, political, and aesthetic manifestations," according to a synopsis. "Through a shared exploration of the order and disorder that mutually constitute the city, contributing authors engage topics such as the privatization of public space, challenges to existing conceptualizations of the urban form, and variations on the flâneur and other urban actors. Mexico City is truly a city of versions, and Mapping the Megalopolis celebrates the intersection of the image of the city and the lived experience of it. Readers will find substantive entries on a great variety of Mexico City's monumental and counter-monumental spaces, as well as some of its pivotal contemporary debates and cultural products. The volume serves both as supplemental reading on the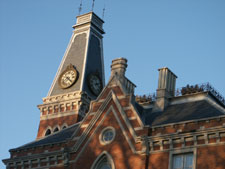 world city or the Latin American city, and as a central text in a multidisciplinary study of Mexico City."
Learn more, and order the book, at the publisher's website or at Amazon.com.
The book is the result of a $58,000 GLCA Expanding Collaboration Initiative grant. The contributing authors are from disciplines as diverse as history and modern & classical languages, political science and cooperative education, sociology, and Hispanic studies.
Back