Prestigious Orr Fellowships are Awarded to Six DePauw Seniors
February 22, 2017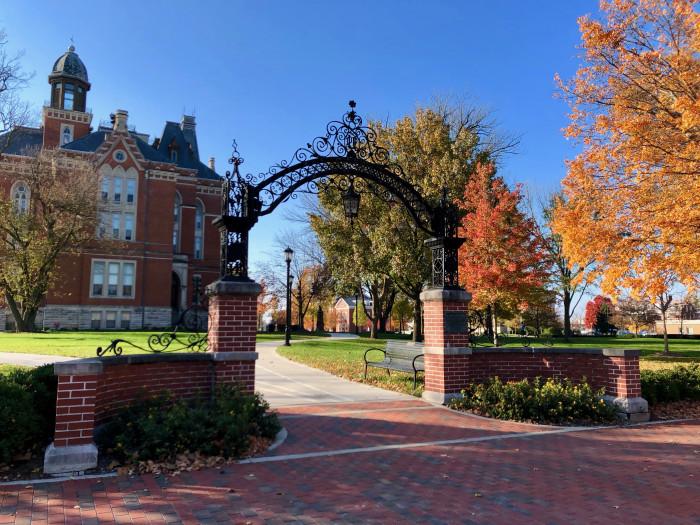 Six seniors at DePauw University are recipients of 2017 Governor Robert D. Orr Entrepreneurial Fellowships. They are among 50 students selected from more than 1,200 applicants for the prestigious awards, which are given to college seniors who have demonstrated academic and leadership success.
Named after Indiana's 45th governor, the Orr Fellowships are given to graduates of Indiana and Ohio colleges and universities to jump start their careers with a two-year award. Fellows work for Indianapolis-based host companies, receive executive-level mentorship, and build professional and peer networks. The Governor Bob Orr Fellowship aims to retain Indiana's top graduate talent, and aid in the development of Indiana's economy.

The program recruits top seniors from universities in Indiana and Ohio but accepts students from any college. Applicants must have a cumulative grade point average of 3.5 or higher, demonstrated leadership potential and a strong interest in entrepreneurial business or organizational leadership. Fellows receive competitive compensation and are given considerable responsibility in their roles.
The Orr Fellows from DePauw, along with their host companies, are:
Cody Campbell, DuraMark Technologies
Samuel Lohmar, Roche
Kate O'Brien, Genesys
Jimmy Otteson, Valeo Financial Advisors
Maria Rummel, Torchlight
Halley Sirota, Element Three
DePauw has now produced 21 Orr Fellows over the past four years.
The Orr Fellowship was co-founded in 2001 by Angie Hicks, chief marketing officer and co-founder of Angie's List, who is a 1995 graduate of DePauw.
Learn more at the Orr Fellowship website.
Back