Grammy-Nominated Vocal Ensemble Seraphic Fire Coming for Wednesday Concert
February 17, 2018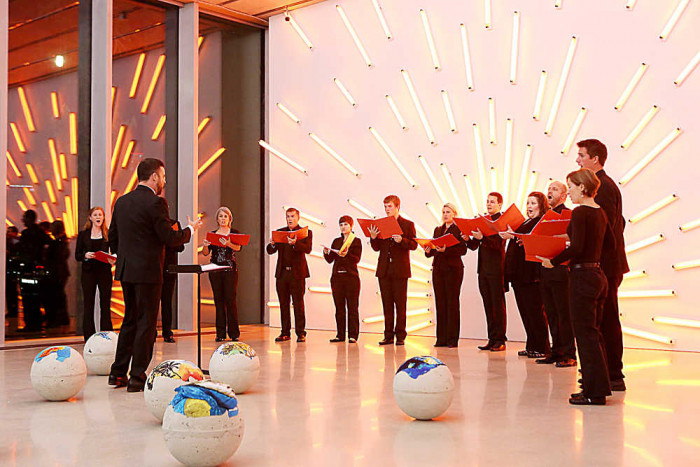 The Grammy Award-nominated vocal ensemble Seraphic Fire will visit DePauw University this Wednesday, February 21, to perform a concert as part of the Green Guest Artist Concert Series. The performance begins at 7:30 p.m. in Kresge Auditorium.
Led by founder and artistic director Patrick Dupré Quigley, Seraphic Fire brings top ensemble singers and instrumentalists together from around the country to perform repertoire ranging from Gregorian chant and Baroque masterpieces, to Mahler and newly commissioned works by this country's leading composers.
Writing for Gramophone magazine, Donald Rosenberg has praised the ensemble's "soaring lines . . . mellifluous and crystalline artistry." Seraphic Fire's artistic accomplishments have also translated into acclaimed orchestral collaborations with the Cleveland Orchestra, New World Symphony and chart-topping album sales.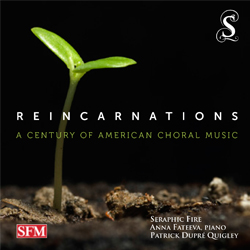 The ensemble's September 2014 release, Reincarnations: A Century of American Choral Music, hit #6 on the Billboard Traditional Classical chart and the group's Grammy-nominated recording of Brahms: Ein Deutsches Requiem debuted at #7.
For its Green Guest Artist Concert at DePauw, the ensemble will perform "Selva morale e spirituale," described by the UK's Guardian as Monteverdi's "most significant anthology of liturgical works."
Admission to the Green Concert series is $20; tickets for seniors, youth and all students are free. To obtain tickets online, click here. The venue's box office is also open Mondays, Wednesdays and Fridays, from 1–4 p.m., and beginning 90 minutes prior to every ticketed performance.
Back