TV Outlets Recap First-Ever Ubben Lecture by a Robot
March 1, 2018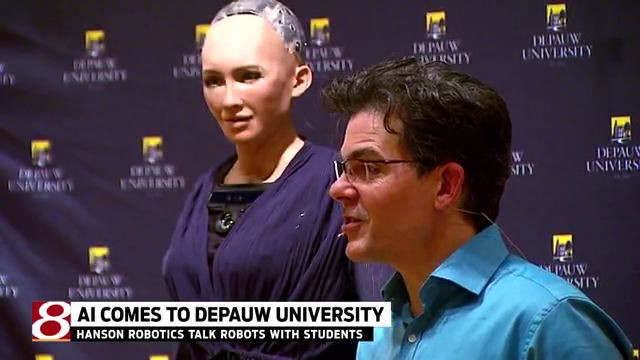 "A robot made a stop in central Indiana," reports WISH-TV. The Indianapolis station's Daybreak program this morning featured a report on last night's Ubben Lecture.
Joe Melillo noted, "Sophia the robot visited DePauw University to speak with students. The founder of the company who created her was also there to showcase her ... In a small lecture hall on DePauw University's campus, Sophia's creator, Dr. David Hanson, and the founder of Hanson Robotics, spoke to students. It was a rare opportunity for those students. Dr. Hanson traveled 33 hours on three different planes to get to campus for the lecture."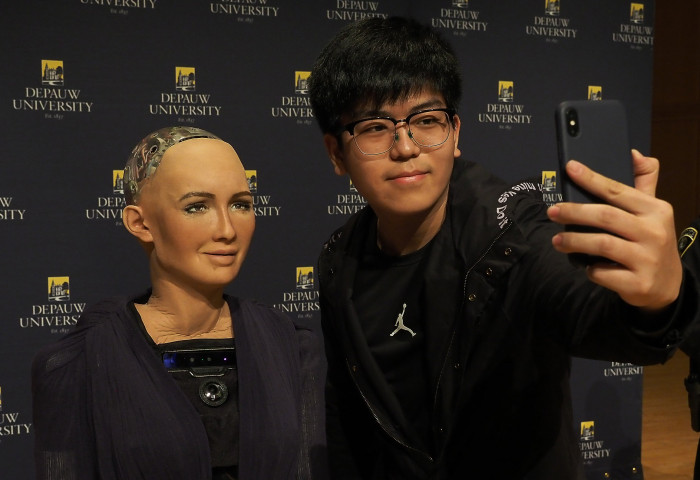 The piece adds, "Hanson says it's very important that the robot's software is treated as if it's a child's brain. Teaching it in a loving, caring way, all while Sophia gains knowledge through new experiences. Sophia is also programmed to have feelings and preferences." (at left: a student poses for a selfie with Sophia after the Ubben Lecture)
The segment is available at the station's website and is embedded below. Also available is Melillo's interview with Sophia.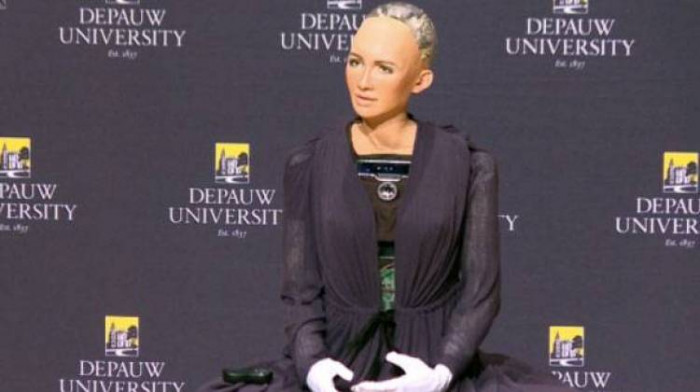 Indiana Public Media also covered the program, noting, "An Indiana university got a visit from one of the world's most well-known robots Wednesday night. In an event titled 'Meet the Future,' Sophia the robot and her creator David Hanson spoke to a packed auditorium at DePauw University ... Hanson says Sophia's appearance and speech may be strange to some, but he thinks people find Sophia more approachable because she looks life like."
"Yes, they may be startling but the more we bring life into the robots, the more people will accept the robots into their lives," Hanson stated. "That makes the difference."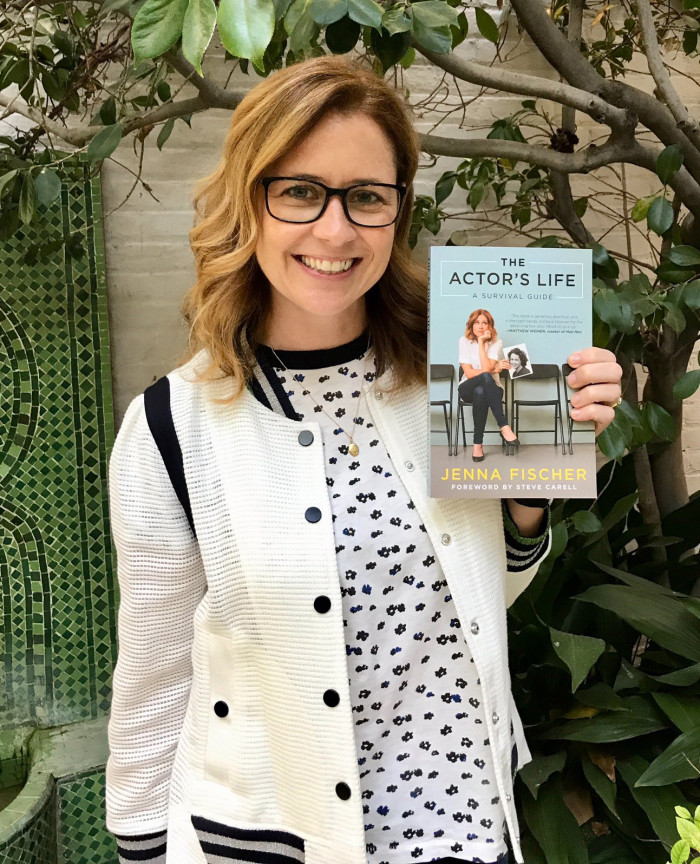 Read more here.
The appearance by Dr. Hanson and Sophia was the 110th Ubben Lecture in the program's 32 year history and the third of this academic year. April 17 will bring a talk by Jenna Fischer, the actress and author best known for her role as Pam in TV's The Office. You'll find details in this recent announcement.
Established in 1986 through the generous support of 1958 DePauw graduates Timothy H. and Sharon Williams Ubben, the Ubben Lecture Series was designed to "bring the world to Greencastle." To view a complete roster of Ubben Lecturers -- which includes links to video clips and news stories -- click here. Video montages of many events are available on YouTube.
Source: WISH-TV/Indianapolis
Back