Prof. Wayne Glausser Authors Something Old, Something New: Contemporary Entanglements of Religion and Secularity
April 3, 2018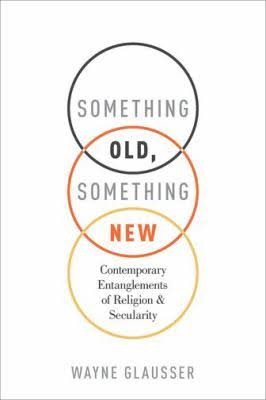 Wayne E. Glausser, professor of English at DePauw University, is the author of Something Old, Something New: Contemporary Entanglements of Religion and Secularity. The book is being published this week by Oxford University Press.
Professor Glausser "offers a fresh perspective on debates surrounding a significant if underappreciated relationship between religious and secular interests. In entanglement, secularity competes with religion, but neither side achieves simple dominance by displacing the other," a synopsis states. "As secular ideas and practices entangle with their religious counterparts, they interact and alter each other in a contentious but oddly intimate relationship. In each chapter, Wayne Glausser focuses on a topic of contemporary relevance in which something old -- e. g., the sacrament of extreme unction, Greek rhetorical tropes, scholastic theology -- entangles with something new: psilocybin therapy for the dying, new atheism, cognitive science. As traditional religious knowledge and values come into conflict with their secular counterparts, the old ideas undergo stress and adaptation, but the influence works in both directions ... Something Old, Something New is a book that theists,atheists, agnostics, and everyone still searching for the right label will find respectful but provocative."
Dayton Haskin, professor of English at Boston College, says of Glausser's book, "I admire the voice that I hear running through this book, naming and probing a whole range of tangles chapter by chapter. That voice is as honest and even-handed as the subject requires. It's perhaps at its most persuasive when, from a perspective won from a life-time of working with the young, it fosters a melancholy that is appreciated in maturity."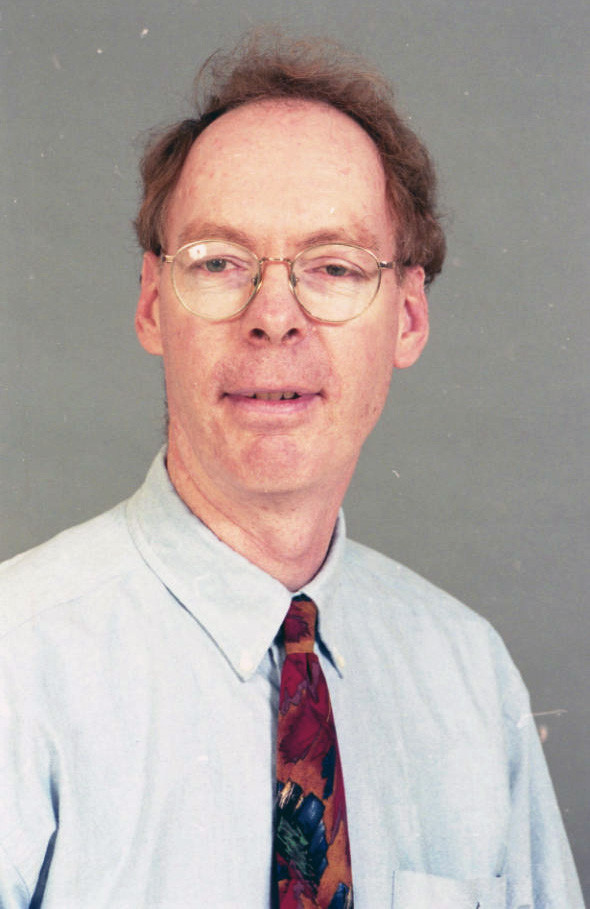 Adds Kenneth R. Miller, professor of biology at Brown University, "There is a tendency in contemporary life to privilege the scientific analysis of every aspect of human life, and to discount philosophical, artistic, and religious thinking as archaic or irrelevant in a scientific age. As Glausser shows, this is a profound mistake. In a series of excursions from Starbucks coffee cups and the New Atheism to LSD and the Seven Deadly Sins, he demonstrates the intricate threads that entangle seemingly unrelated aspects of popular, political, and scientific culture. Be prepared for a book that will surprise, delight, and even annoy you -- in a most remarkable and rewarding way."
Learn more, and order the book, by clicking here.
Wayne Glausser earned his A.B. from U.C. Santa Cruz and his M. Phil. and Ph.D. from Yale University. He joined the English department at DePauw in 1980 and will retire at the conclusion of the current semester. The professor previously authored Locke and Blake: A Conversation Across the Eighteenth Century and Cultural Encyclopedia of LSD.
Dr. Glausser was the recipient of the Exemplary Teaching Award for 2006-07. Given jointly by the University and the General Board of Higher Education of the United Methodist Church, the Award recognizes faculty members who exemplify excellence in teaching, civility and concern for students and colleagues, commitment to value-centered education, and service to students, the institution and the community.
In August 2013, Glausser addressed DePauw's annual opening convocation. He told the entering Class of 2017, "No doubt some of you know exactly what you want to study here; others have more tentative plans; and still others are vintage 'Undecideds,' " the professor stated. "Whichever camp you're in, you have a chance right from the start to surprise yourself with an interest you didn't know you had. We have a lovely assortment of First Year Seminars taught by the people behind me. You're all enrolled in one, whether it was your first choice, or fourth choice, or just popped up on your schedule out of nowhere. Your seminar professor will nurture your skills in academic reading and writing, but it's not a narrow sort of training course." The purpose, Dr. Glausser added, is to "help launch you as a sophisticated thinker and writer."
Back