Clarenda Phillips '92 is Provost & VP for Academic Affairs at Texas A&M-Corpus Christi
March 3, 2018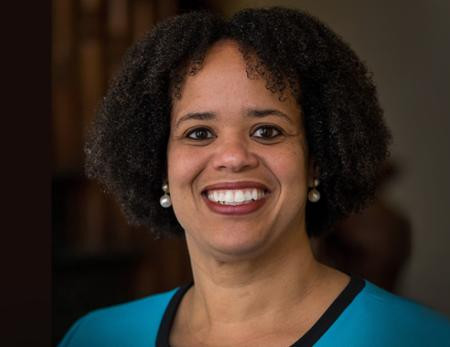 Clarenda M. Phillips, a 1992 graduate of DePauw University, has been appointed provost and vice president for academic affairs at Texas A&M University-Corpus Christi. She assumed the post March 1 and comes from Notre Dame of Maryland University, where she served in the same role. Phillips was previously associate vice president for academic affairs at Morehead State University.
"I am excited to join the A&M-Corpus Christi community and look forward to serving with President (Kelly) Quintanilla, faculty, and staff in advancing the mission of the University," said Phillips, who was a sociology major at DePauw. "Building on the solid foundation that is in place, my goal is to foster collaborative relationships that fuel teaching and research excellence for the benefit of our students. Together we can help our students achieve their potential and realize their dreams so that they can have a positive impact on their families, their communities and the world."
In her new role, Dr. Phillips is responsible for supporting research and scholarly activities, providing a challenging educational experience for the diverse Islander student body, overseeing international activities and supporting collaborative efforts involving industry, the community and educational partners.
"I look forward to working with Dr. Phillips in ensuring unparalleled commitment to every student's success," stated Dr. Quintanilla, president and CEO of Texas A&M-Corpus Christi. "Her previous experiences and skills are perfectly aligned with the mission of the University."
Phillips earned Ph.D. and M.A. degrees in sociology from the University of Illinois at Urbana-Champaign.
She "holds a breadth of experience in educational and administrative roles at both Notre Dame of Maryland University and Morehead State University," notes an announcement. "Her teaching and research has focused on the sociology of mental health and the intersectionality of race, gender and class. Phillips has authored several book chapters and articles, and she is the co-editor of African American Fraternities and Sororities: The Legacy and the Vision, which is now serving as the basis of a documentary."
Read more here.
Back